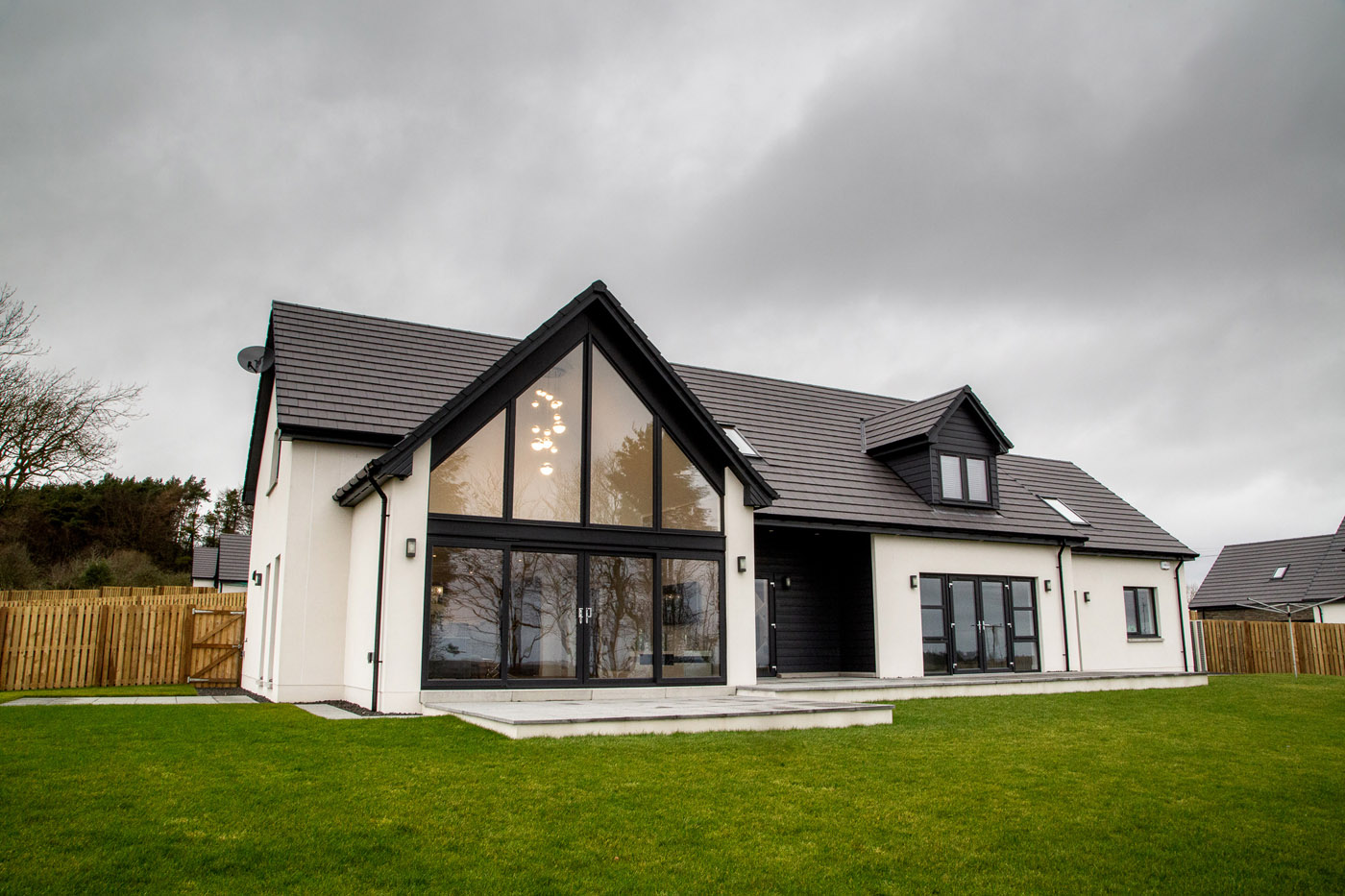 John and his family had been keeping an eye on the local property for a while but nothing had come up that really grabbed their attention with that 'certain je ne sais quoi' that they were looking for.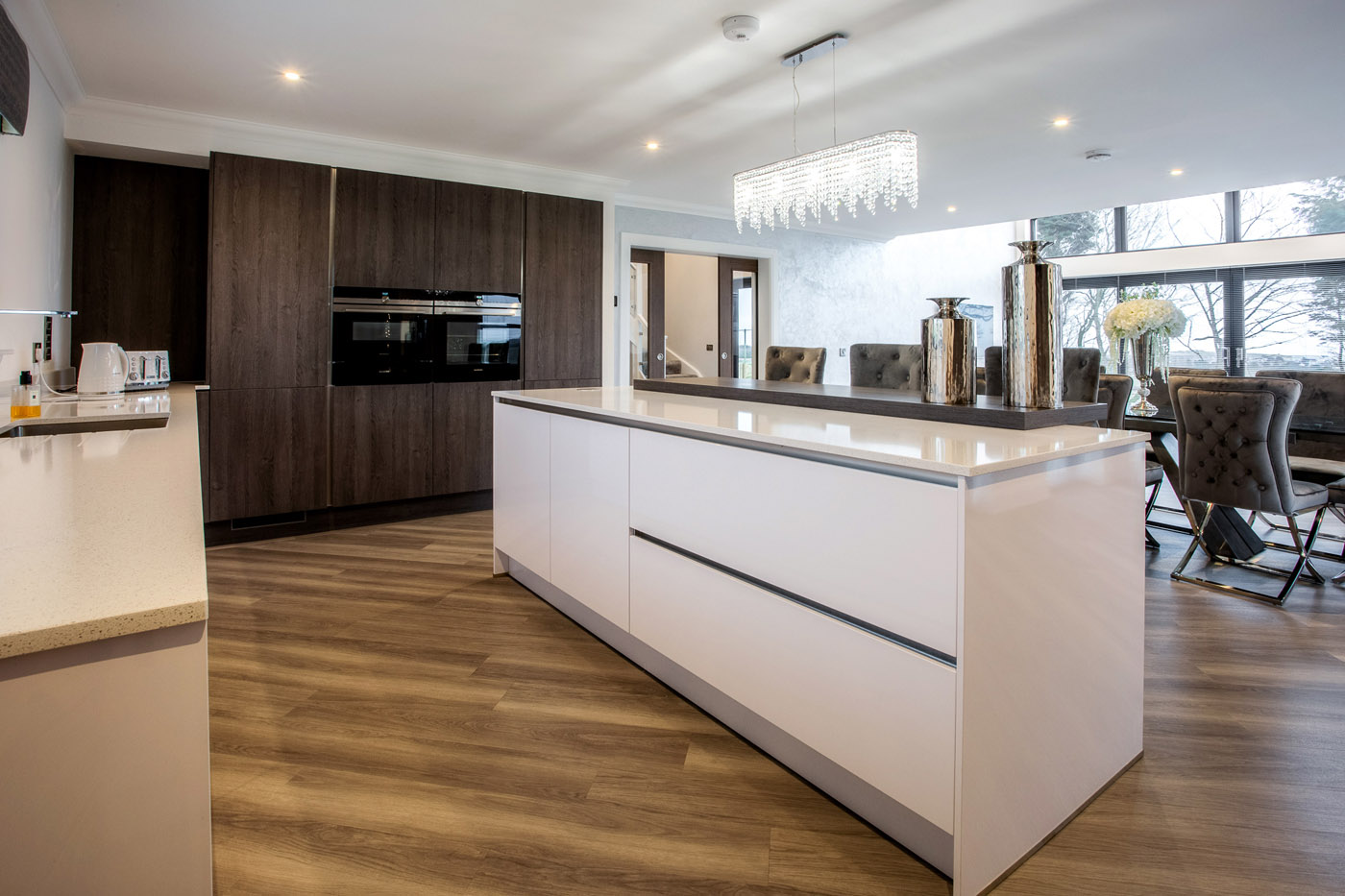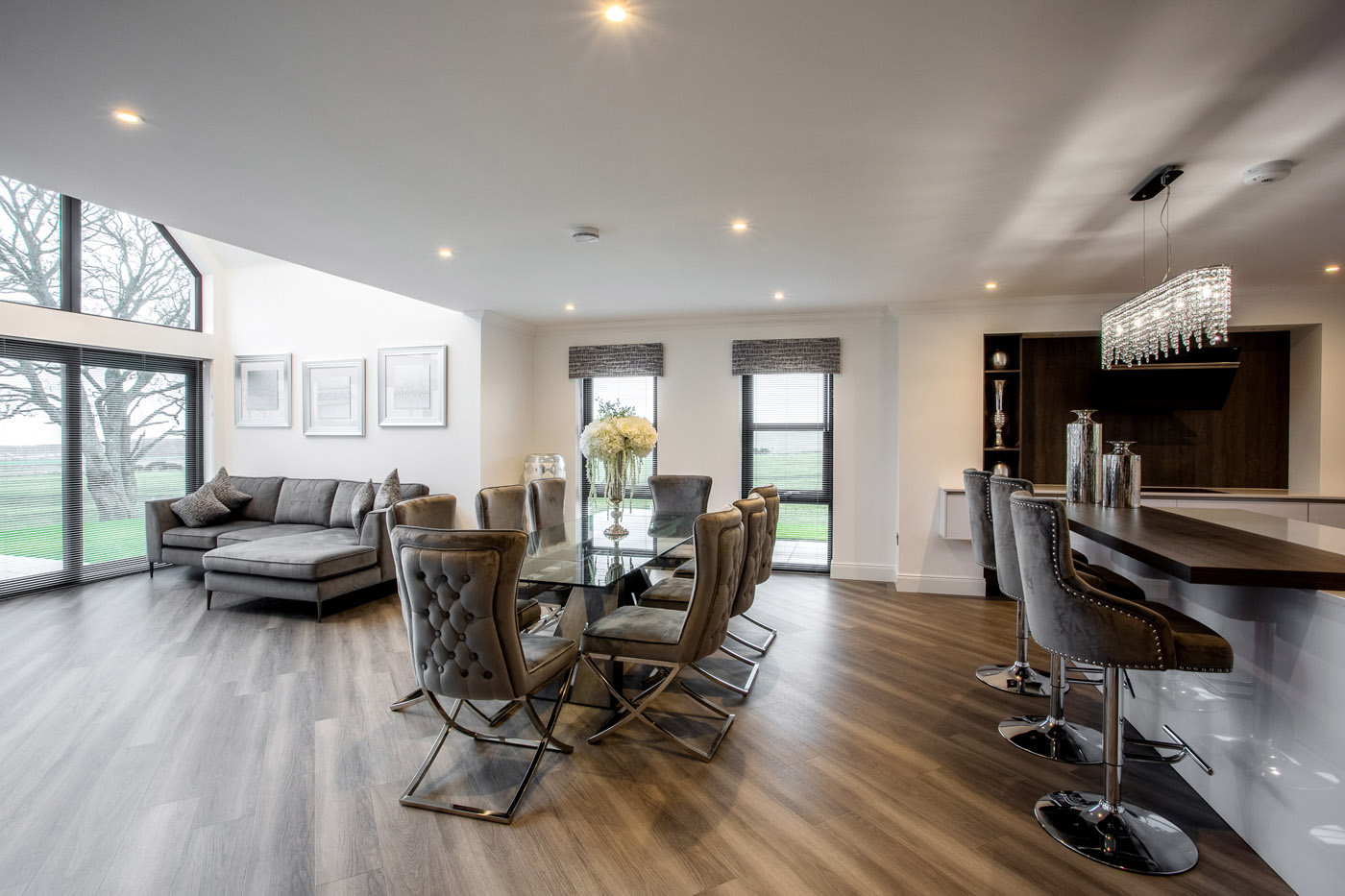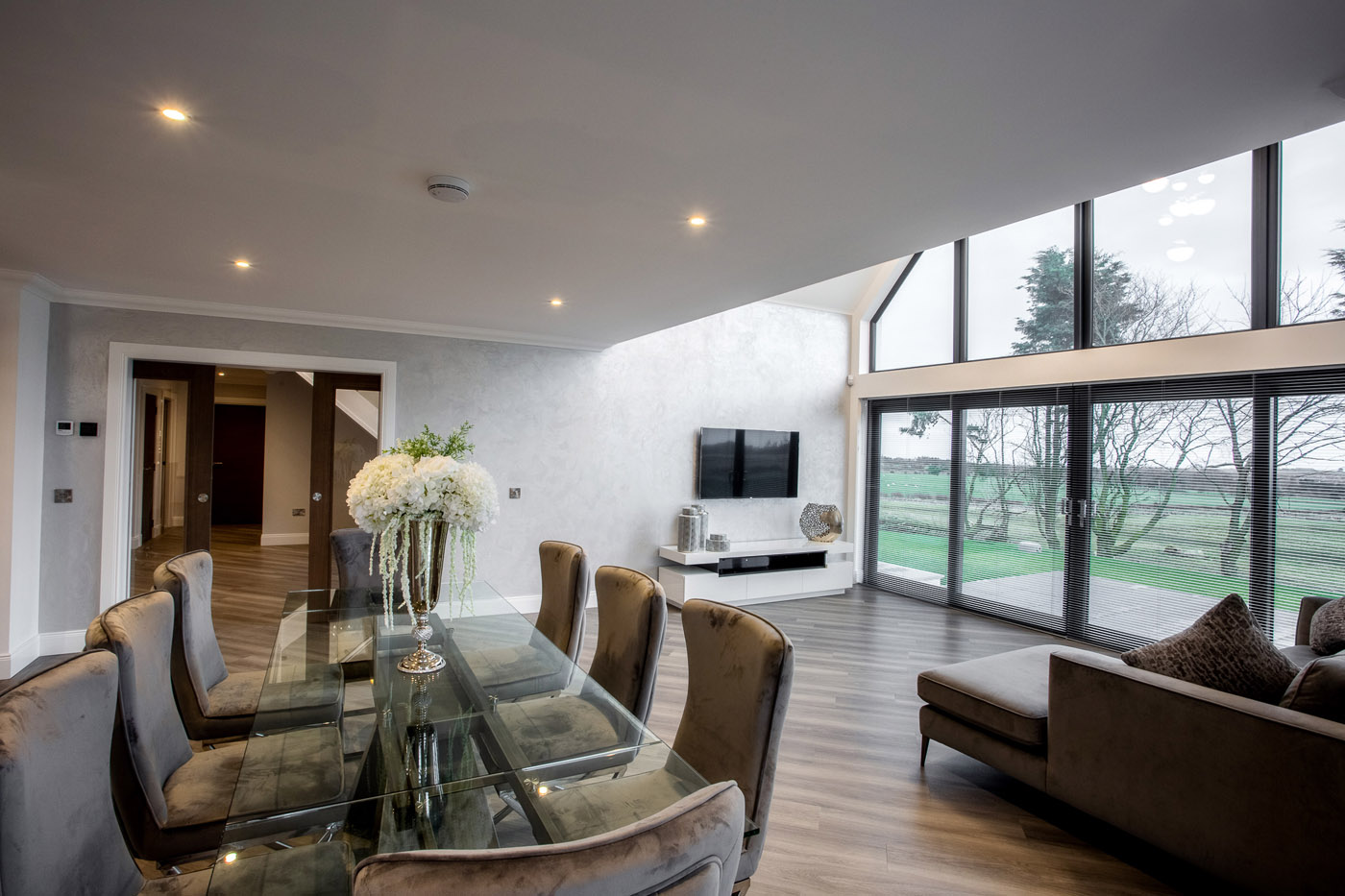 Living in Portlethen already, they loved the area, however the property they currently lived in was a bit tight for space and they longed for an open plan layout. They wanted a new build house however with the other developments nearby it always felt like they would need to make compromises.
Coming across a Facebook post promoting the newly released Cairnwell development, John went for a nosy of the plot and found one of the properties in the process of being finished off . Contacting Michael they were invited in to take a look around and the family instantly fell in love.
"It had a great layout, with a double height entrance hall, open plan layout downstairs and really spacious rooms. The twins could have a dedicated toy room, which meant that we could potentially contain their games a little more and allow us to have a bit more 'adult space' for socialising in, without feeling like we are on top of each other."
John Townhill, Cairnwell
(August 2019)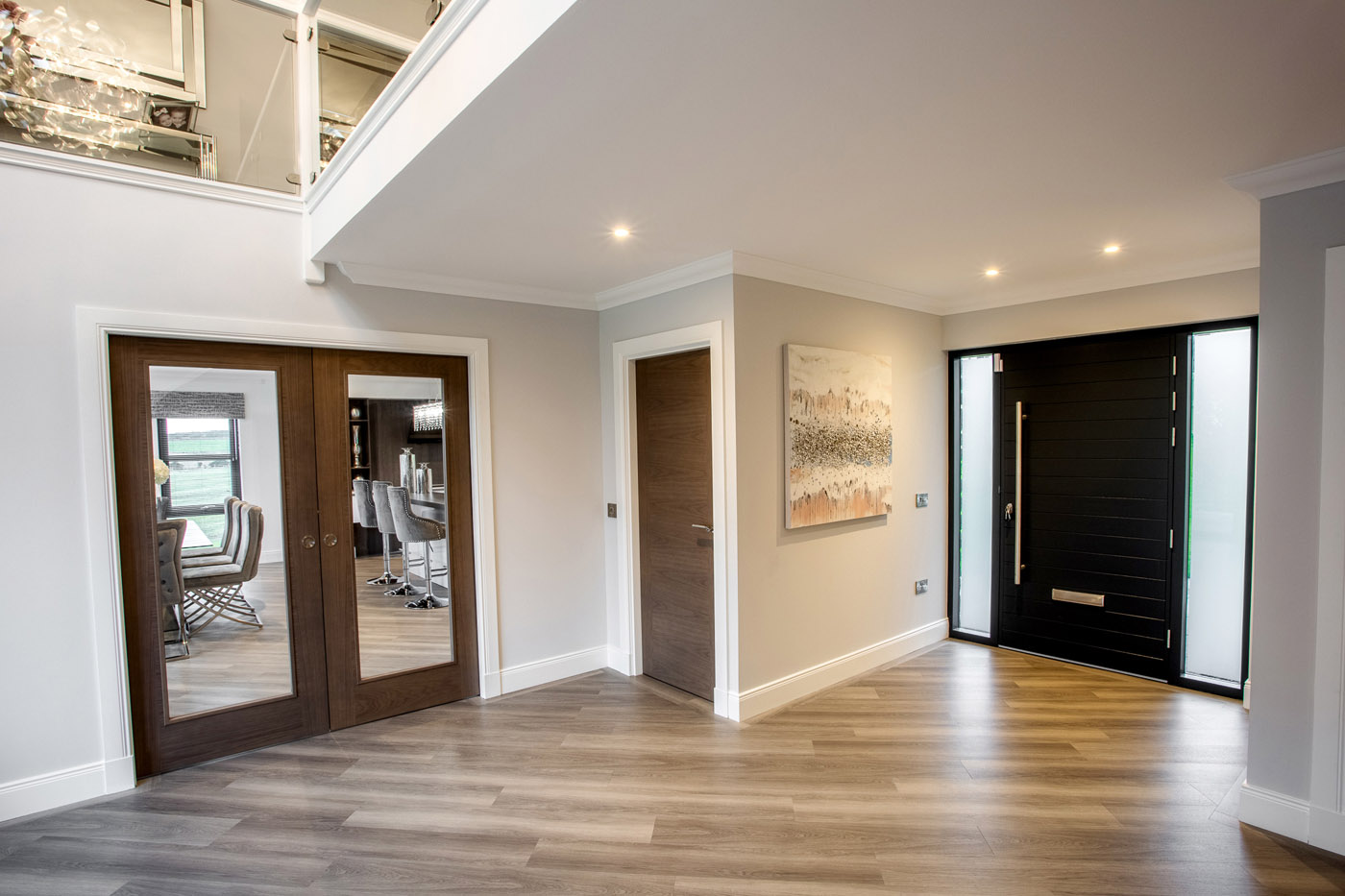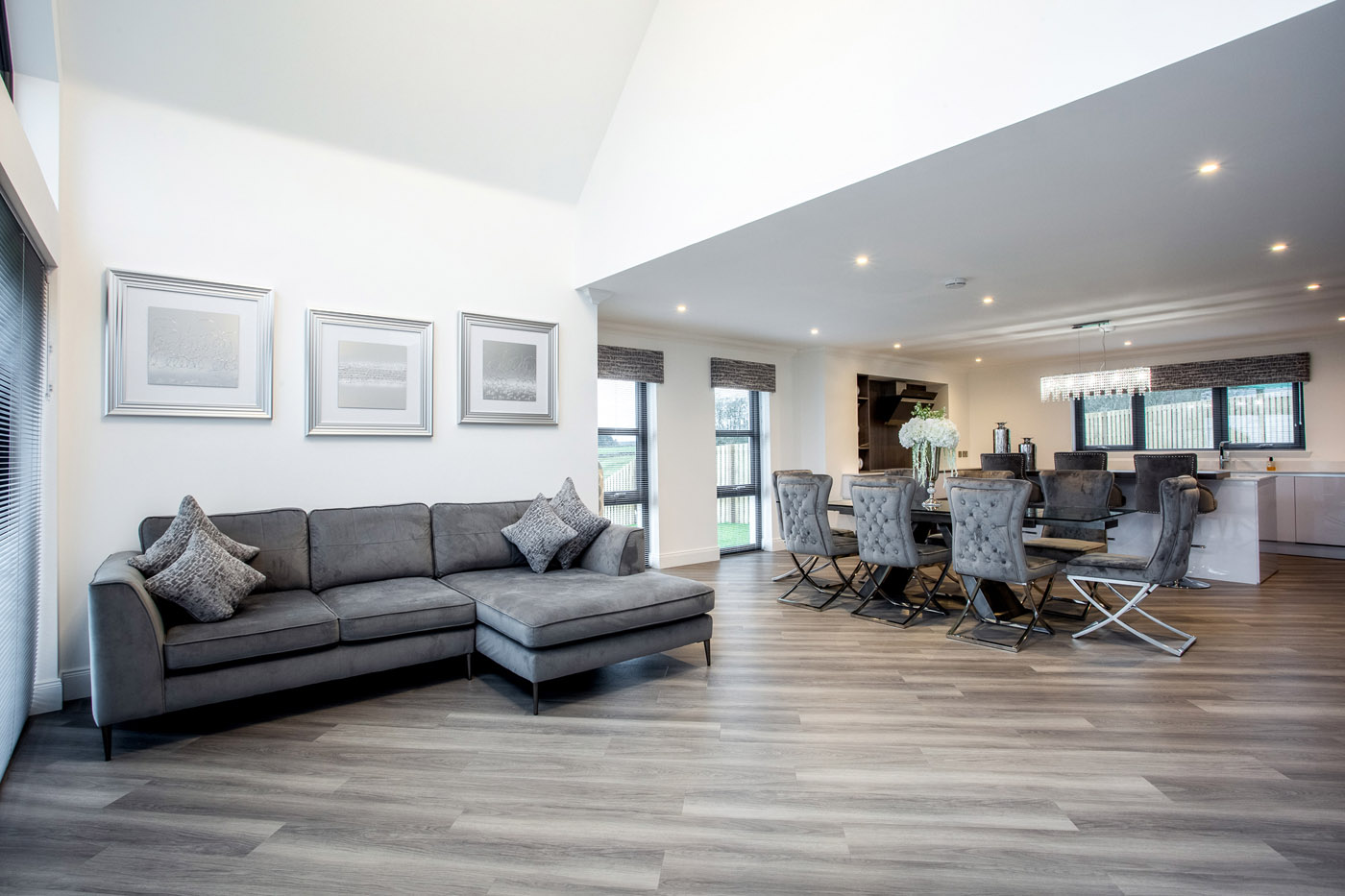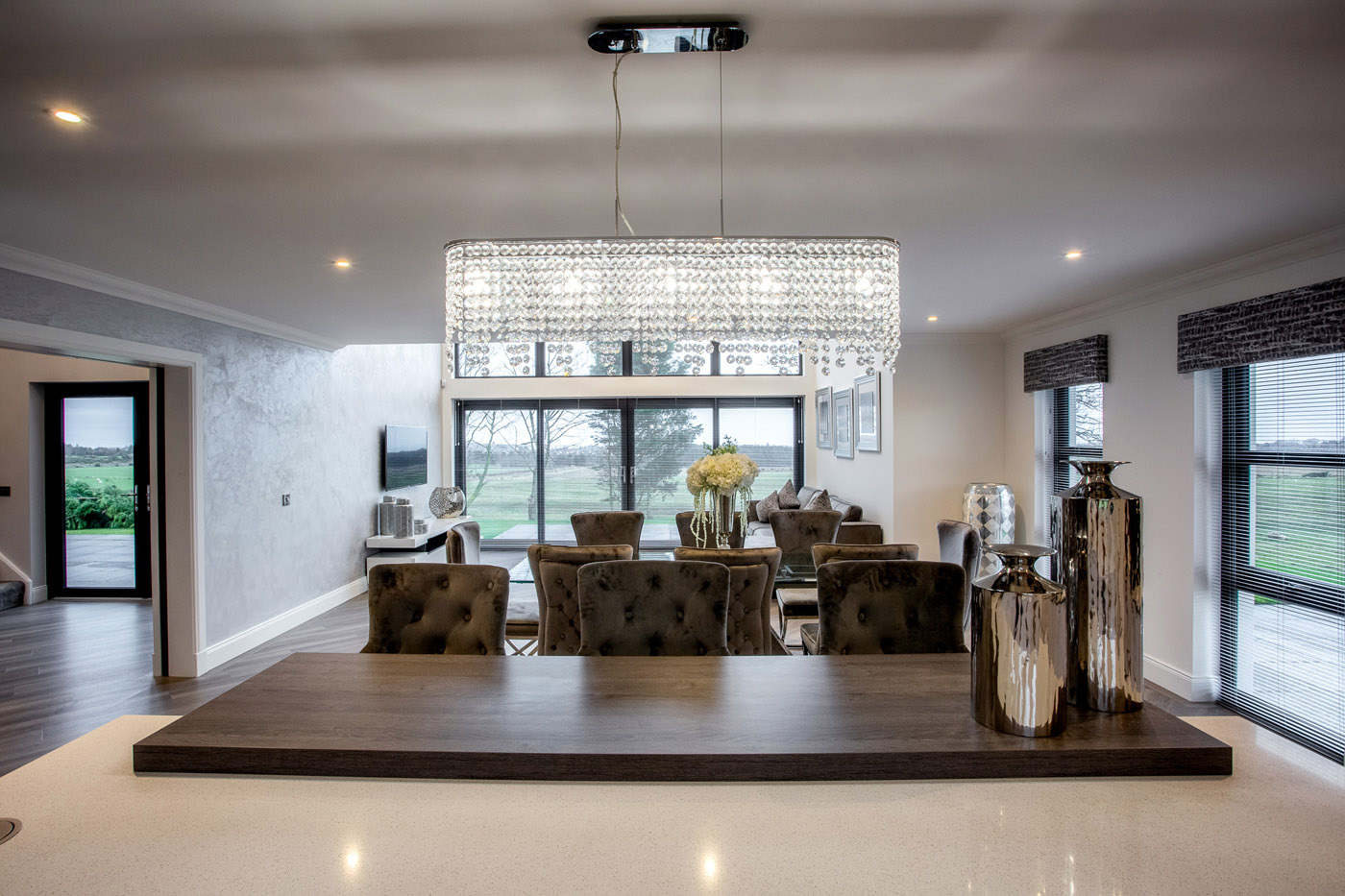 John first contacted us in November 2018, and moved into the home in August 2019. Buying off-plan, meant that they could make alterations to the plans all of which were accommodated for. Working with our Kitchen & Bathroom partners Laings, John was invited up to their showroom to pick out their appliances, cabinet layouts and finishings ."
"We were given a fantastic allowance for using at Laings, where they pulled together 3D visuals to ensure we were happy with our decisions. Michael also gave us the option to take some of our choices elsewhere so should we find our ideal tiles with another supplier we could go ahead without issue. This meant that we didn't feel trapped in and that they really wanted us to feel like it was our dream home from the start."
When the move in day arrived, John and his family were met onsite by Ross and given a thorough handover, talking through elements such as the air source heating, appliances and how to highlight any snagging that may arise.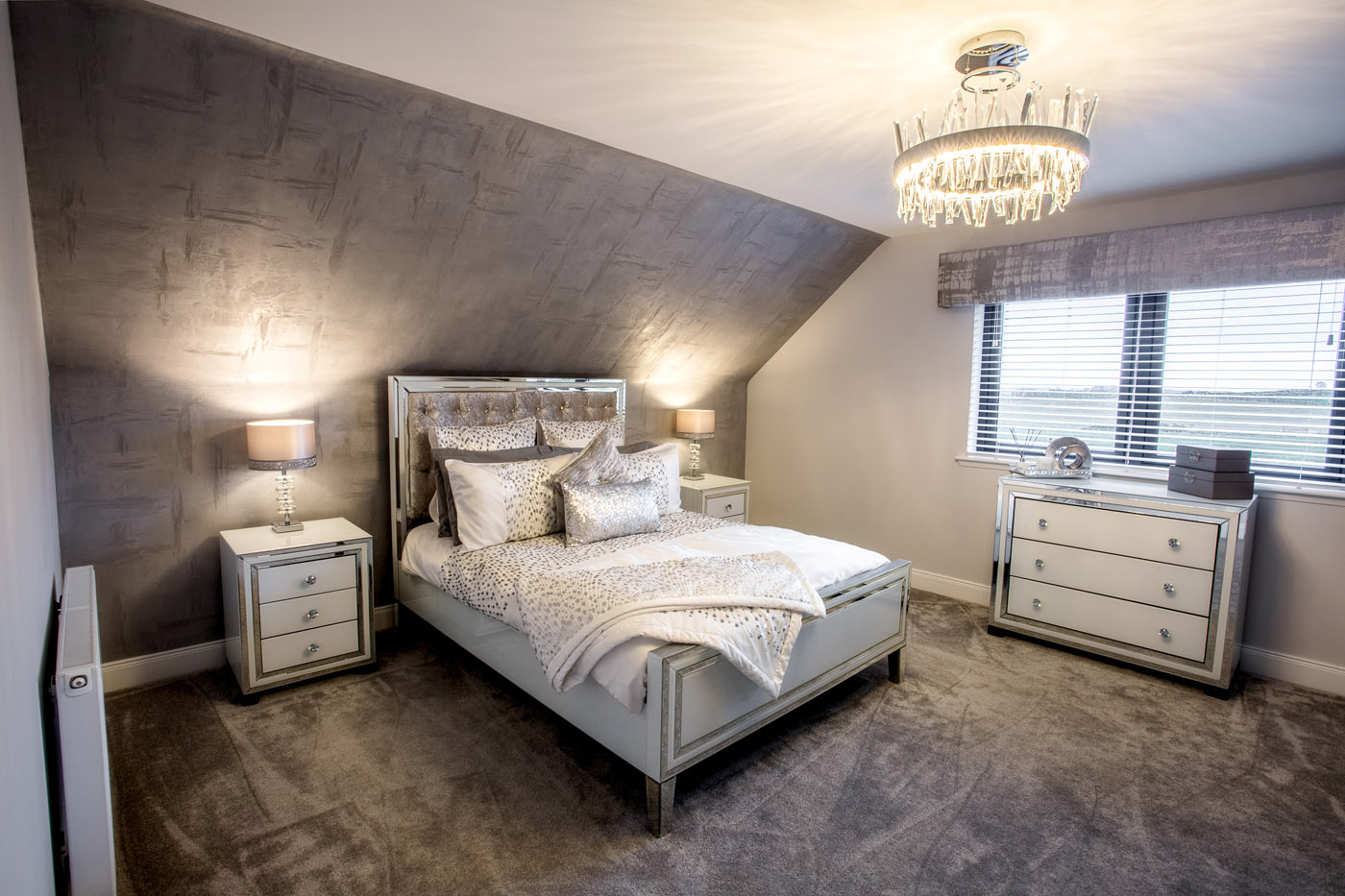 "
Our whole home buying journey has felt hassle-free and enjoyable. It is safe to say that we've found our forever home, and without a doubt would recommend them to others.
From enclosing the garden with fencing, and adding an additional patio area to the small snags after handover - their finishings are exceptional.
"
John Townhill, Cairnwell
(August 2019)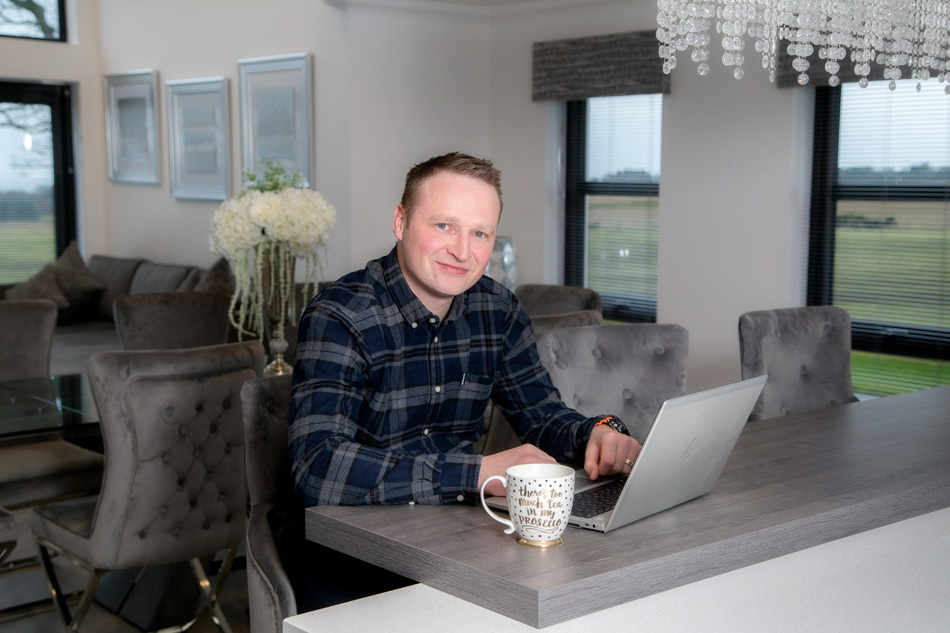 Image Gallery – click to enlarge
Got Questions?
Take the first step into owning your dream today
Contact Us >