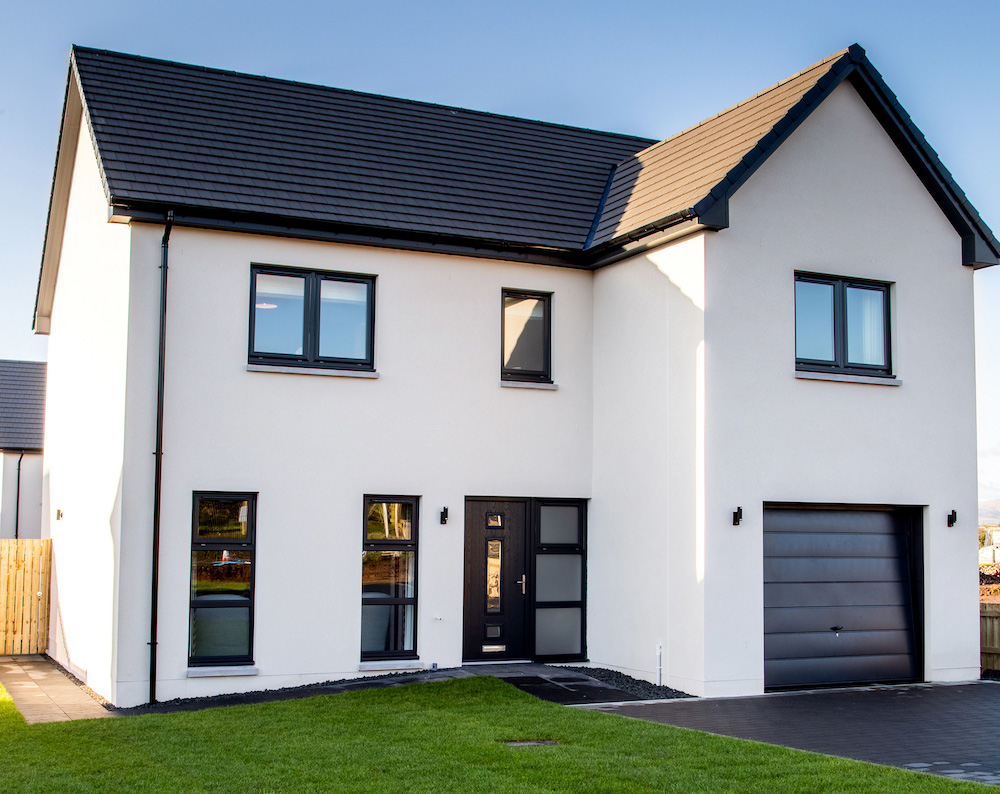 When young couple Jake and Sofie decided to buy their first home together at the start of 2021 they found that despite viewing a few new build properties nothing was grabbing their attention as they had hoped.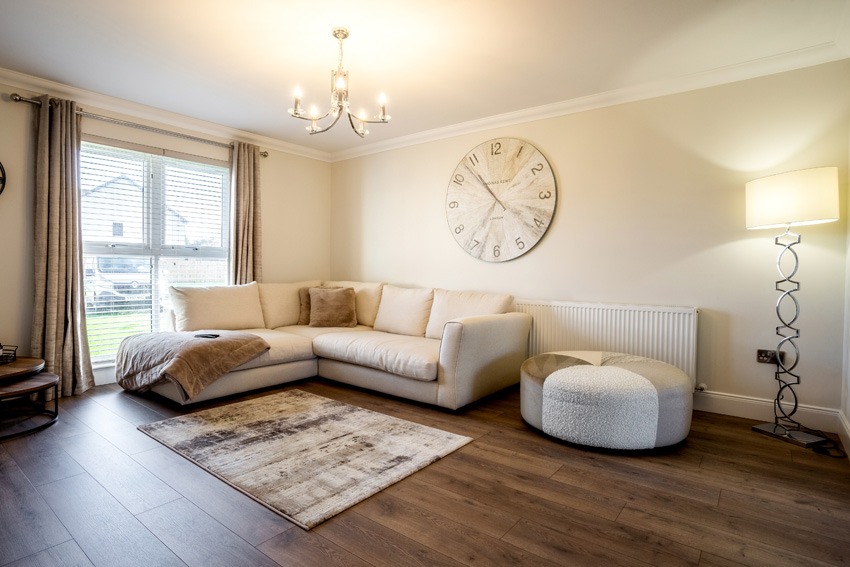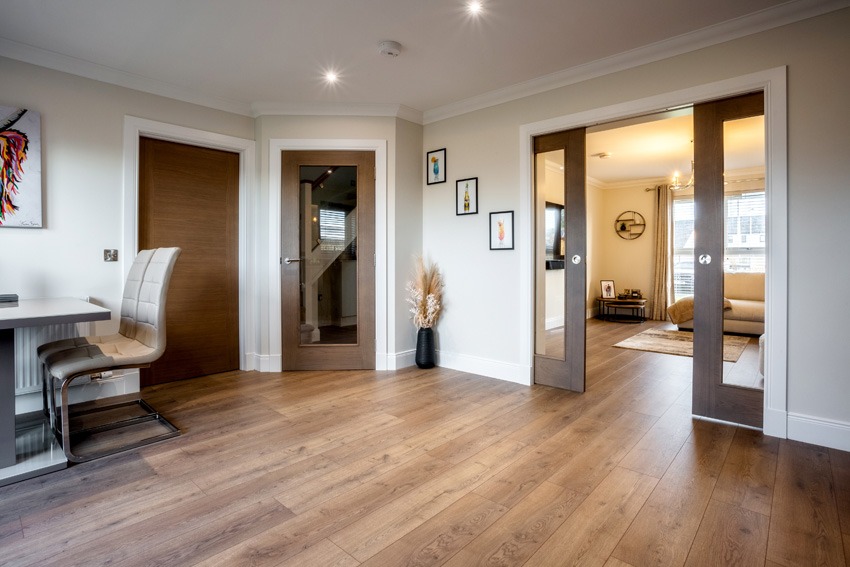 Jake is originally from Laurencekirk and Sofie from Dundee so after travelling back and forth for a few years they wanted to find somewhere where they could settle down together. They needed somewhere that would both suit their budget and give them the space they needed to have guests to stay.
They'd looked at a few new build properties near Laurencekirk without any luck when they were told about the Parklands development at Marykirk. Despite never really considering Marykirk as an option, they were drawn to the spacious properties on offer. The development really outweighed any others they had seen in terms of cost and additional living space.
Their initial contact with Fotheringhams was very positive and they found Gillian to be an excellent first point of contact in their buying journey. After arranging a viewing they were met by Michael Fotheringham to be given a tour and discuss details.
When they first walked into the Esk show home at Marykirk something just felt right. Not only was the property bright and airy with generous proportions, but the high end fittings and fixtures just elevated the property above anything else they had seen.
"I think it was the glass panelled staircase and the spotlights on the wall as you go up the stairs that first caught my attention, but then looking around further we noticed all the extra special finishes, from the panelled wall in the main bedroom to the double sliding doors between the kitchen and living room.
The property just had the wow factor, and you could see the quality of all the materials used immediately. I was pretty much sold there and then."
Sofie, Parklands resident
(Nov 2021)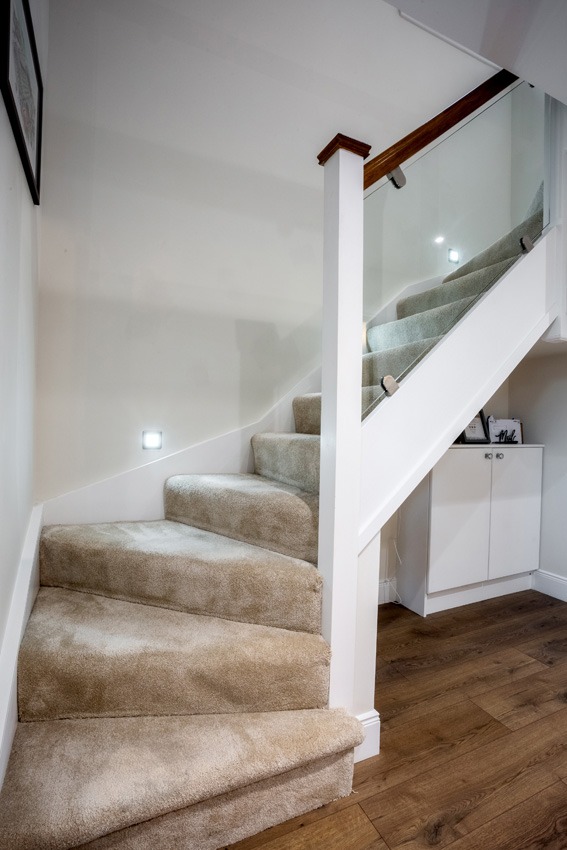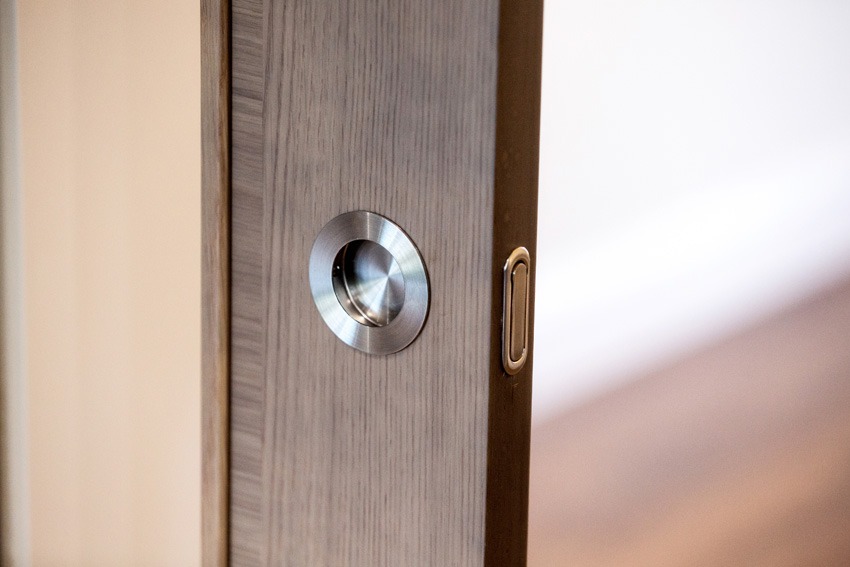 Jake and Sofie first looked at the Earn in February 2021 and moved in on 23rd July 2021.
Jake explains " Because it was such a big decision for us finding our first home together Michael Fotheringham gave us two weeks to think about it before paying our deposit. We found that gesture really reassuring and it just gave us a bit of breathing space to know that we were 100% making the right choice. We were using a government scheme for first time buyers so it just let us get that organised and know that we had everything in place.
"We hadn't really considered Marykirk as a possible location with it being slightly smaller and more rural than where we'd initially been looking. However, now that we've been here for some time we couldn't imagine being anywhere else and have really got the most for our money.
As with all new builds there were some small snagging issues, but none of them were major and were all resolved pretty quickly.
Michael gave them contacts for local contractors who he knew and had worked with before so this was also really reassuring for the first time buyers since they had never really dealt with that side of things before.
When asked how they found their buying experience the couple said:
"Our favourite part of the experience was getting to choose our kitchen and bathrooms from start to finish and have our home exactly how we wanted. There was so much range and choice of different styles of worktops and cupboard doors, right down to handle types - the quality of the kitchen and bathrooms are outstanding.
"From making our first enquiries with Gillian at Fotheringham Homes, who was extremely efficient and helpful, to being shown around and given the opportunity to think about our decision by Michael, it has all been very easy."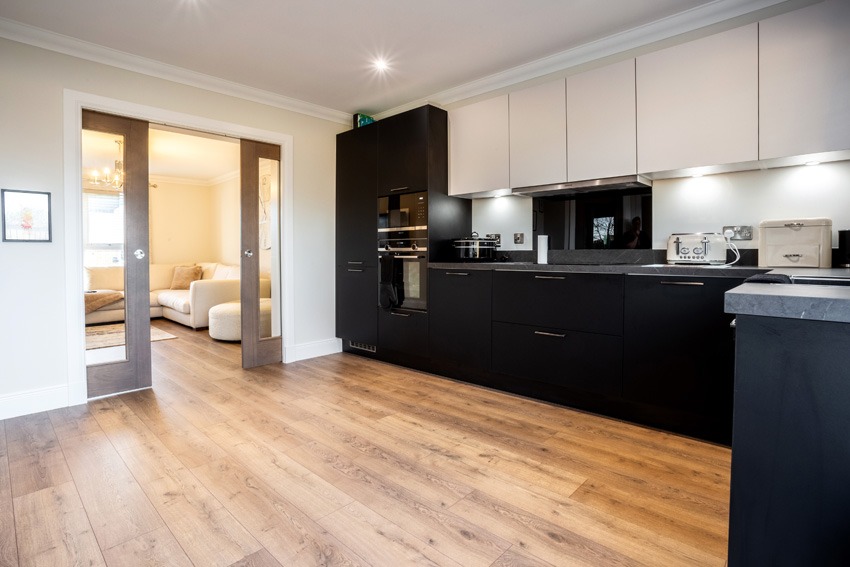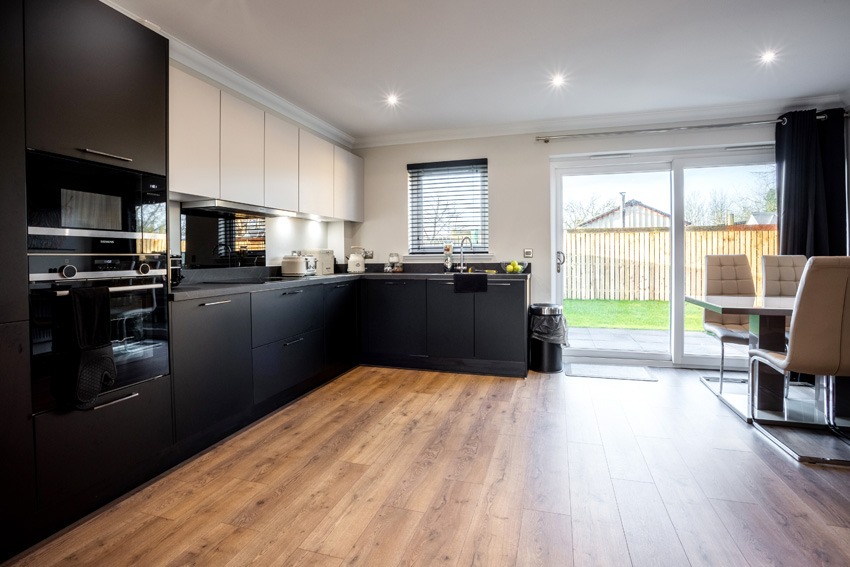 "
The whole process of buying our first home together has been pretty seamless and easy compared to some stories you hear.

We would definitely recommend Fotheringham Homes to any of our friends or family looking for a new home as the quality and customer service just can't be beaten.
"
Jake, Parklands resident
(Nov 2021)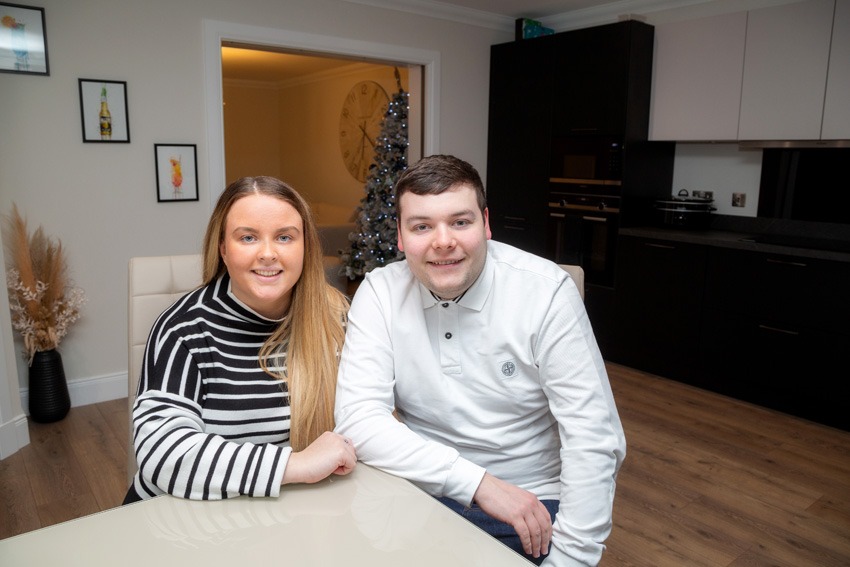 Image Gallery – click to enlarge
Got Questions?
Take the first step into owning your dream today
Contact Us >