Thinking About Building Your Own Home?
A Step by Step Guide to the Home Building Process
Does the thought of building your home both excite and scare you? Do you find yourself lingering over those bespoke home images but no idea where to start?
Our step by step guide to the home building process, will help ensure it's a rewarding and less stressful process.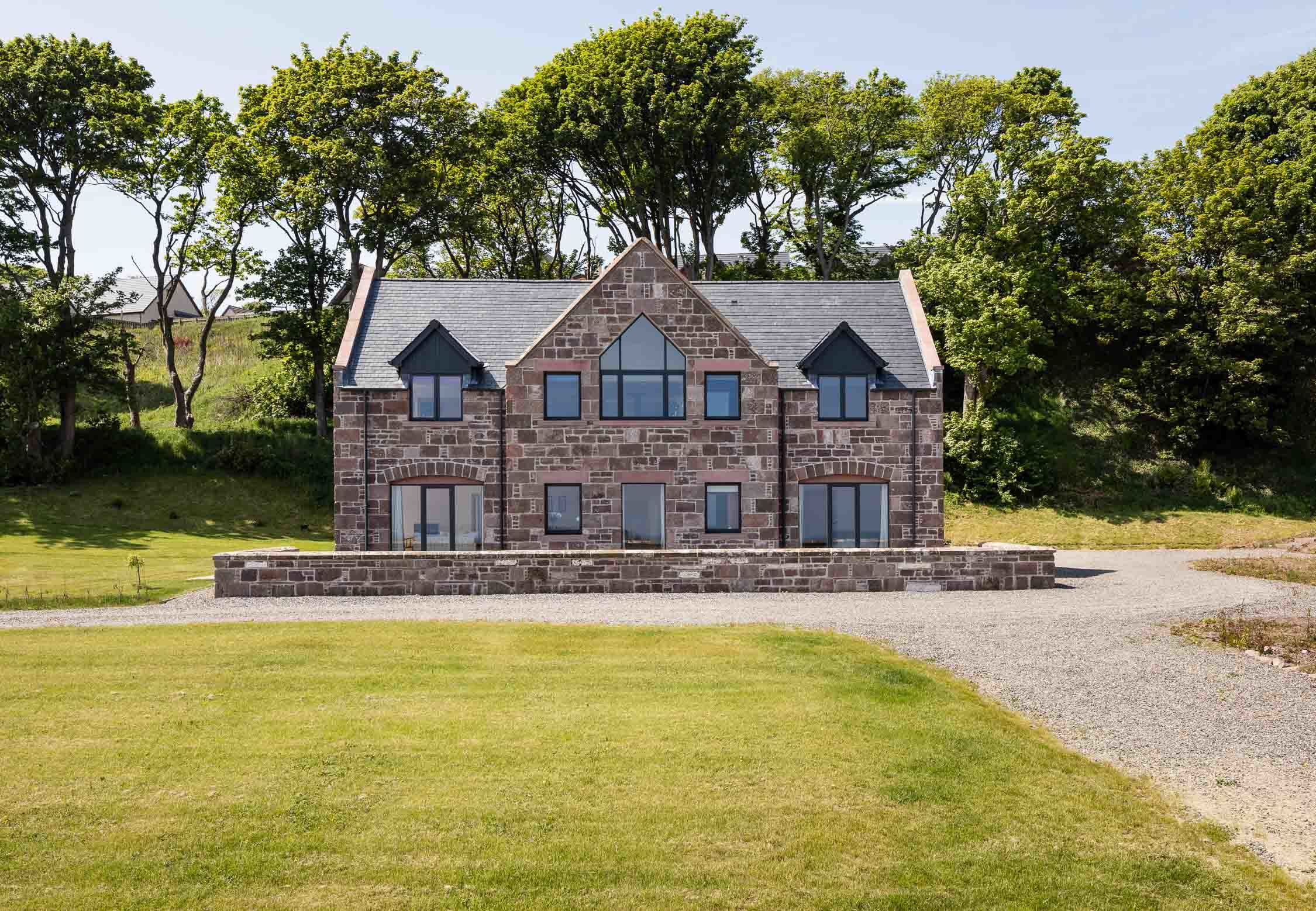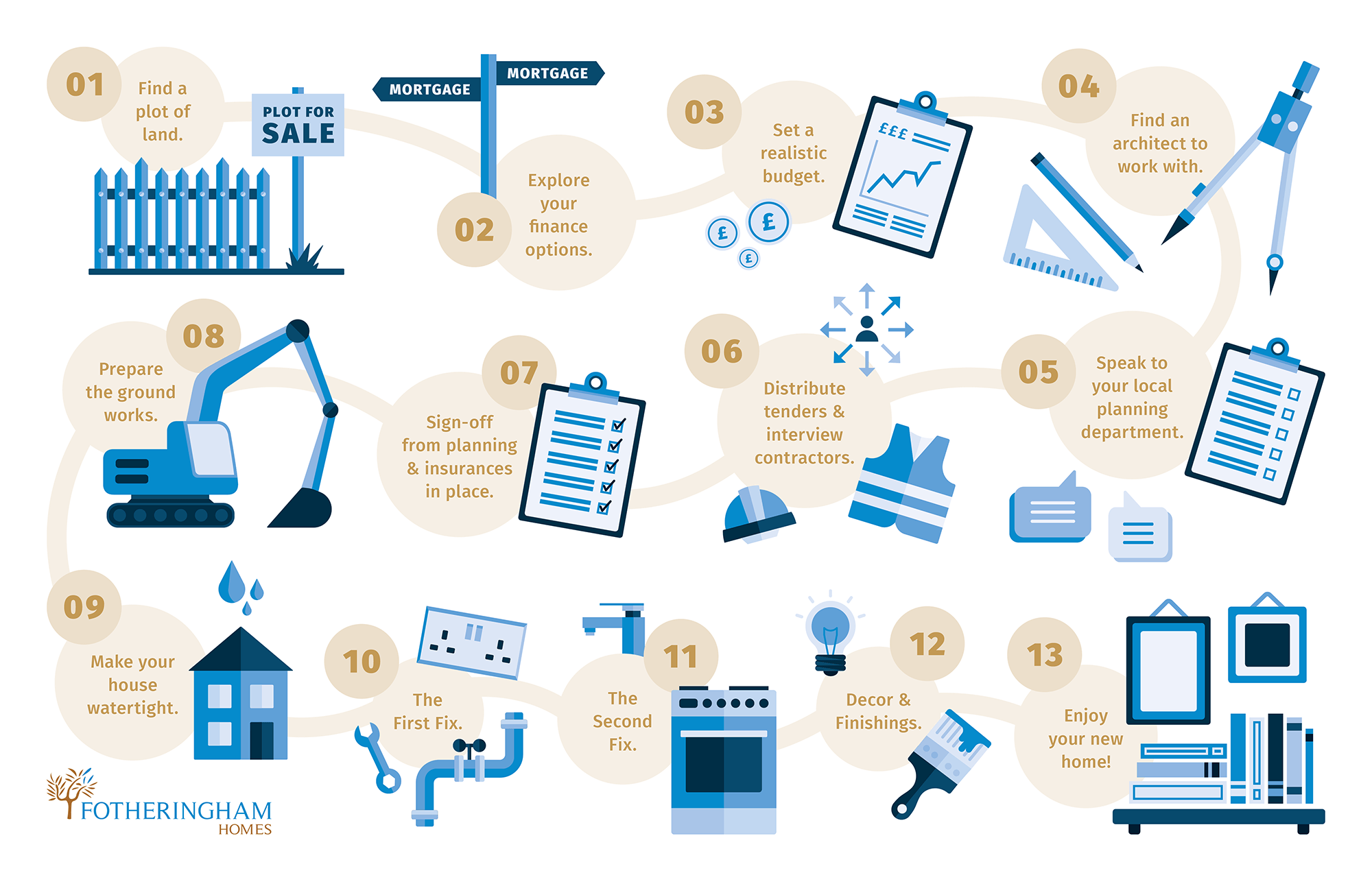 13 Step Guide to the Home Building Process
#1 Find a Plot of Land
You may be thinking that finances and budget should come first but the reality is that these first three steps will be circular. Finding the right plot of land may influence budget and finances, and budget and finances will impact finding a plot of land.
However finding a plot of land, may not be quick and so we suggest you start searching for your plot asap. These three websites will help you get started:
Related Content:
- Looking For A Self-Build Plot? Where To Find A Self-Build Plot
The 3 Best Self-Build Plot Finder Websites (Reviewed)
#2 Explore Your Finance Options
Unless you have access to disposable cash to finance your new build, then you'll need to consider your finance options.
This can be more complex than buying a new home, as you may plan to stay in your current home while the new self-build will require staged payments pre completion.
The good news is that there are dedicated self-build mortgage products. Brokers such as BuildStore Mortgage Services can help you access these and we'd advise making use of an independent financial advisor.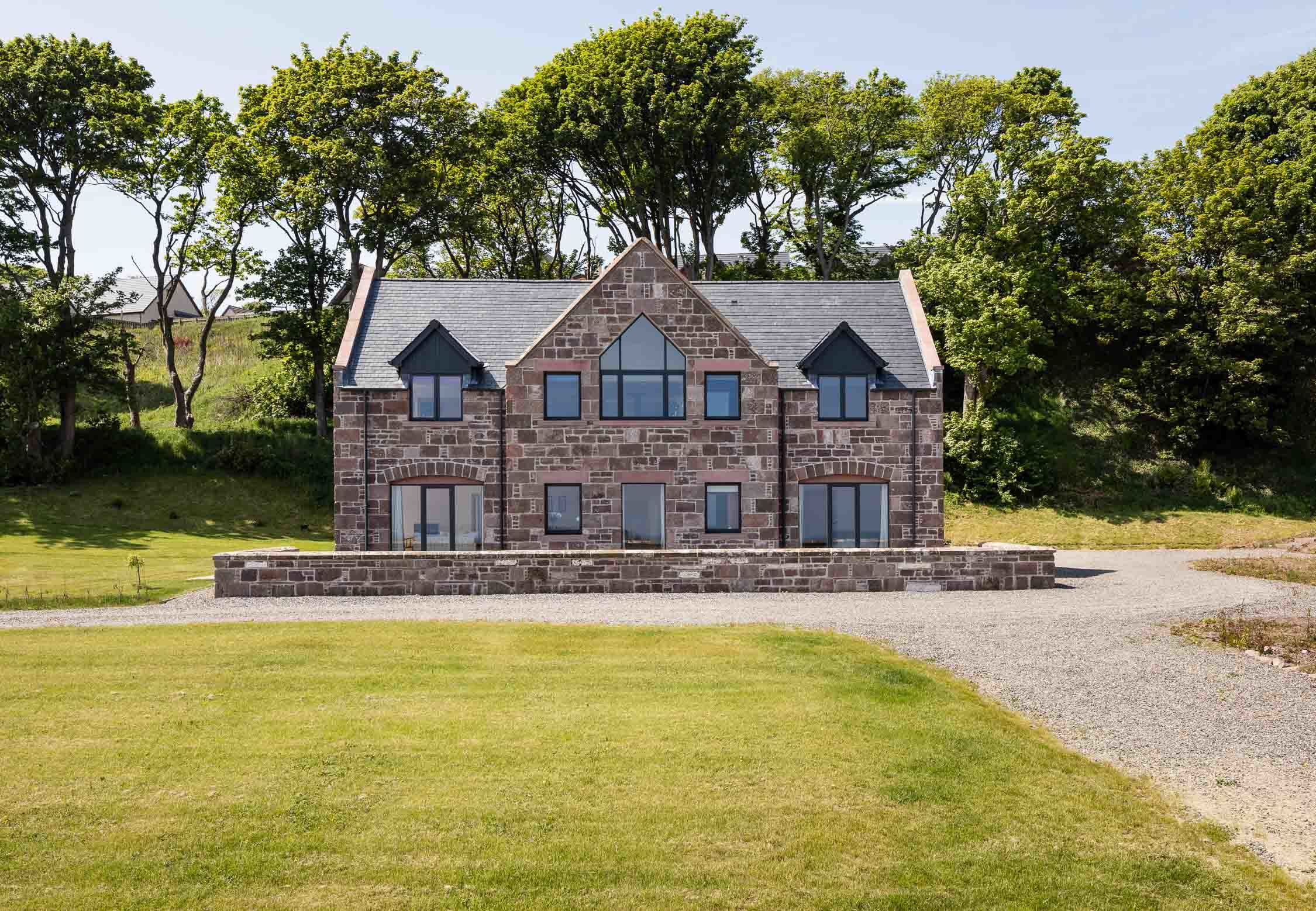 #3 Set Yourself a Realistic Budget
It is easy to get carried away in the design process and forget about the price tag at the other end. You could start by using this blog to brainstorm all of the costs involved and start to put estimates against each stage. You can also make use of the Self Build Calculator on the Self Build website.
It may be necessary to adjust your budget based on your overall design brief, which we'd suggest starting to draft at this stage. This will ensure you don't have a budget that is significantly different to the design you have in mind and don't forget to include a contingency!
Your design brief should cover the key aspects of the project including:
Number of bedrooms required
Any insulation or sustainable standards that are important to you
Style of living space such as open plan or particular rooms (such as home office etc)
Any aspirations you have such as focal features or being able to watch sunset from a particular room
Whether you are looking for a particular feel to the build e.g high tech, contemporary or ecological
How will you ensure that the design is future proof for your needs in the future
While you will work through a detailed design brief with a professional, having a rough answers to these questions will help check that it's achievable within your budget.
Related Content:
#4 Find an Architect to Work With
You need a team that will understand your vision and have the experience and references to back it up. And choosing the right architect is crucial to the smooth running of your self build project, particularly as you will be working with them for 1-2 years.
Speak to several practices and make sure that you are also able to speak directly to their previous clients. You'll also want to visit some of their current onsite projects.
Once you've shortlisted a small number, it's time to ask those thorough questions before making a final choice.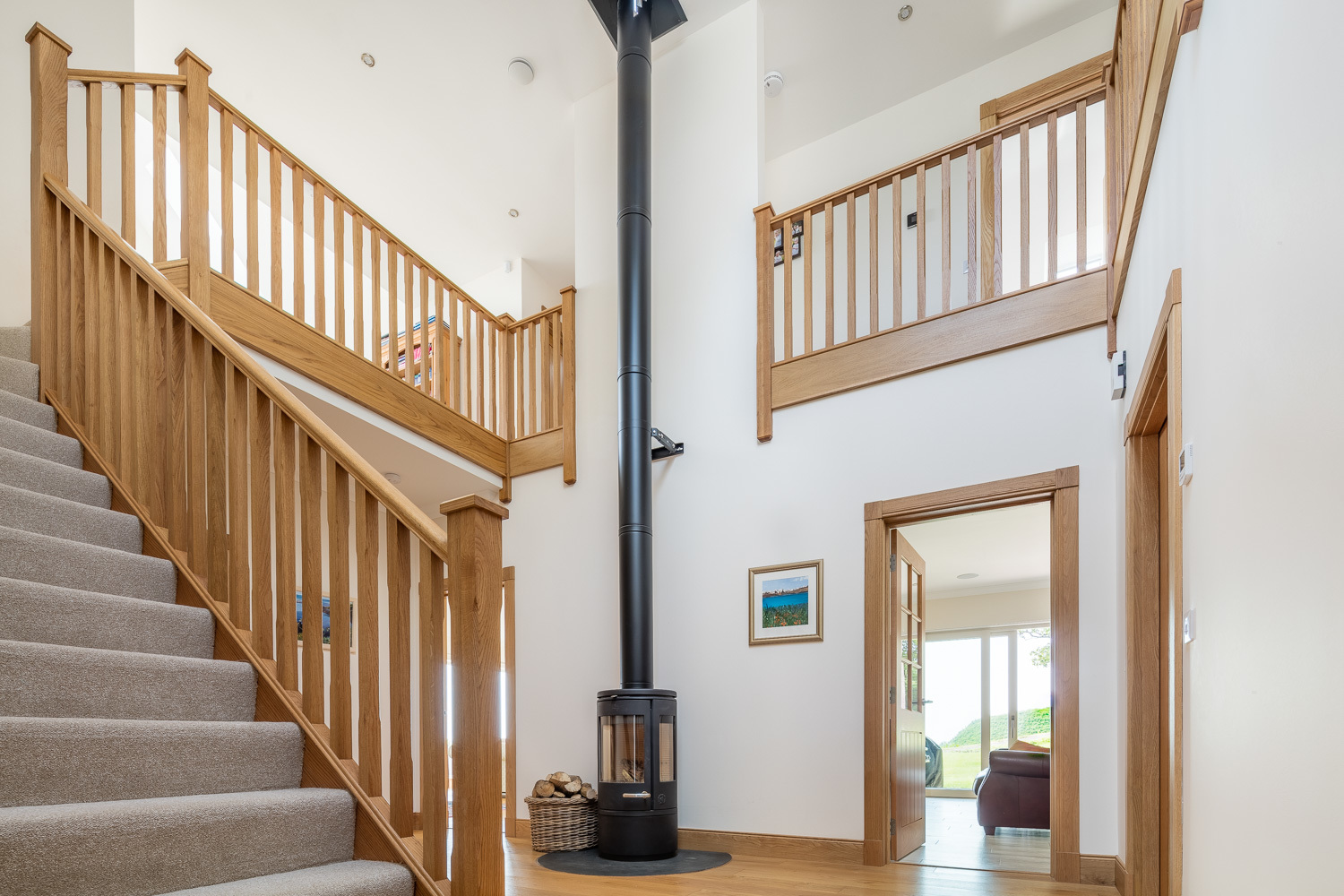 #5 Contact Your Local Planning Department
If you are unsure whether or not your proposals will be accepted by the planners, then use the formal pre-application enquiry route. This way you'll receive a formal response, in writing from the planning team. You are likely to pay for this stage (dependant on local authority and normally linked to the size of plot) but it will give you enough feedback to decide how best to proceed.⠀Your local authority will also have set timescales for response but do feel free to follow up by phone to clarify progress.
Knowing the local planning officers well, many architects will undertake both pre-application and the application on your behalf as part of their service offering. They will they will be able to guide you through the process avoiding many of the regular pitfalls; securing you planning permissions and warrants as a result.
#6 Distribute Tenders and Interview Contractors
While project managing your own self-build could save you money by keeping a close eye on labour and materials; unless you have extensive construction experience and can be flexible with your time, this may not be the right option for you. So when it comes to building a dream home, many self-builders choose to select a main contractor that will manage the construction process for them.
As with choosing your architect, you'll want to take your time and make sure do your research. You could start with our 10 questions to ask your house builder, to ensure that you find the right one.
Related Content:
#7 Sign-off From Planning and Insurances in Place
Once you have sign-off from planning, you'll want to double check that you have all the right approvals in place. Do check that you have written approval from planning and also any building control approval and special permissions (such as listed building consent).
In addition, you need to check that you have insurances in place. If you have assigned a main contractor, it's likely that this is included in their comprehensive insurance. While you may have asked for insurance details during your research, now's the time to make sure you've seen a copy and checked the fine print. It is likely that you will still need specialist self-build insurance.
If, on the other hand, you are tackling the build yourself, then make sure you've sought specialist advice to ensure all risks are covered.
#8 Prepare the Groundworks
In line with your architects drawings clear and peg out your site, then prepare and build foundations.
This may involve ensuring you have access for ongoing works, leveling the plot, clearing vegetation and preparing foundations.
You'll likely have a visit from the planning inspector at this point to check it meets their requirements.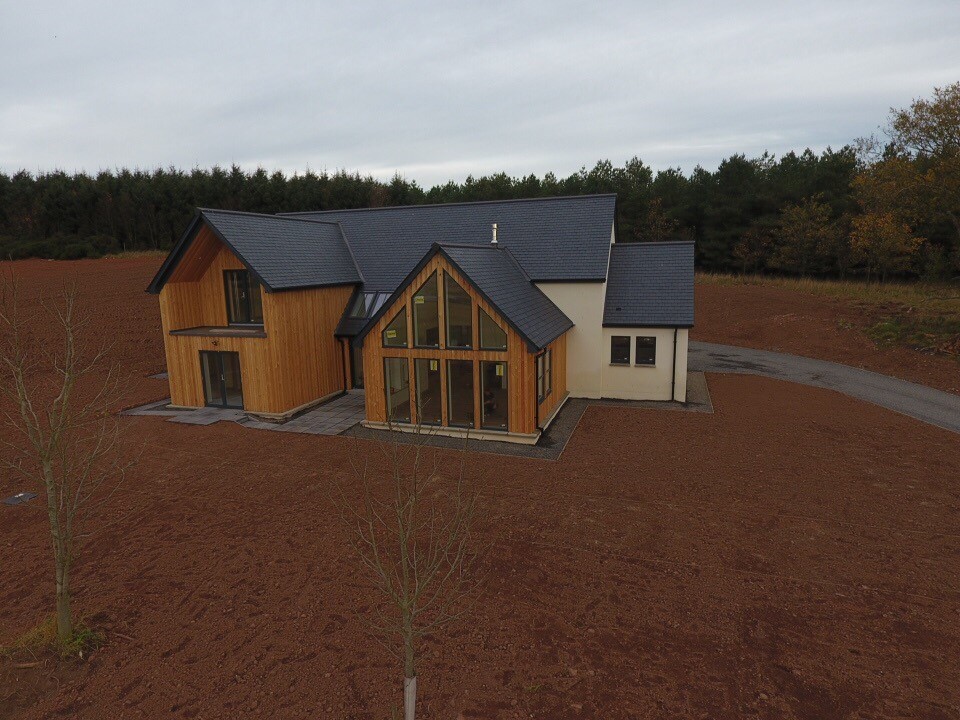 #9 Make Your Home Watertight
The priority for any self-build is to erect the frame and get watertight as it will allow you to move on with the interior work. At this stage, you'll need to have the timber frame erected and and external doors, windows, block work, roof and rendering will be completed.
This will be the first time that you get a real feel for the size and shape of your building. Another visit from the planning inspector is likely here to check on structural stability of the property.
#10 First Fix
This is when the first of the interior utilities are put in place.
Both plumbing and electrics are installed, followed swiftly by all the internal walls, floors and ceilings.
#11 Second Fix
There is is where it all really comes together. The plaster has been in and your bathroom & kitchen fittings are being installed along with all the connecting electrical and plumbing features.
This is often when you will also have a final walk through. Your builder will walk you through your new home to ensure that you have information on how to operate any particular systems. This is your chance to talk through any snagging, maintenance and warranties.
#12 Decor & Finishings
You will have been waiting for this part! Tiles, flooring, paint and overall decor, is what will make your new house become a home.
It will finally come to life. You can be as wild as you'd like but going for something neutral will give you a timeless backdrop to the furnishings and accessories that you will shortly add. While having a lot of space to fill can be overwhelming, go back to your original design brief and remind yourself of the vision you set out to achieve.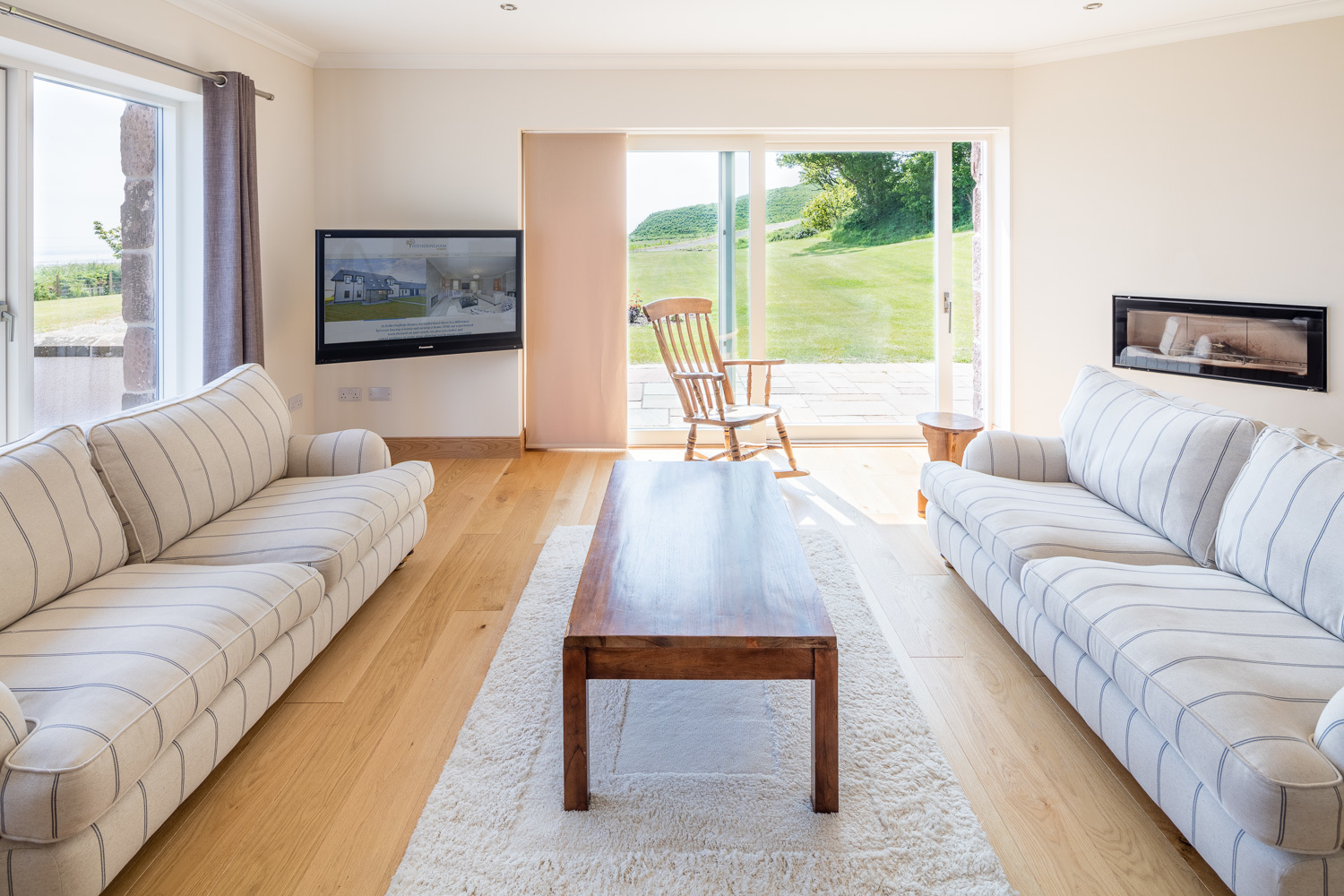 #13 Enjoy Your New Home
You've done the hard work, now it is time to relax and enjoy the fruits of your labour while adding all your personal possessions to your bespoke home.
Don't forget that there are some important final pieces to ensure are completed including obtaining the completion certificate from building control and the VAT reclaim.
But for now enjoy! We can bet that you'll have a flow of friends chapping on your door to have a nosy around.
In Summary
While a lengthy process, if you take each step at a time, the self build process can be enjoyable. There's no doubt that there will be highs and lows throughout the process, as there is with any large project, but when you step over the threshold to your completed dream home, it will all be worth it!
Related Content:
Got Questions?
Take the first step into owning your dream today
Contact Us >