Nestled along the stunning Aberdeenshire coastline, the charming village of Gourdon awaits those seeking an off-the-beaten-path destination. With its breath-taking coastal beauty, rich fishing heritage, and warm Scottish hospitality, Gourdon offers a unique and memorable experience for locals and visitors. In this blog, we will guide you through some of the top things to do in Gourdon, ensuring you make the most of all that this historic town has to offer.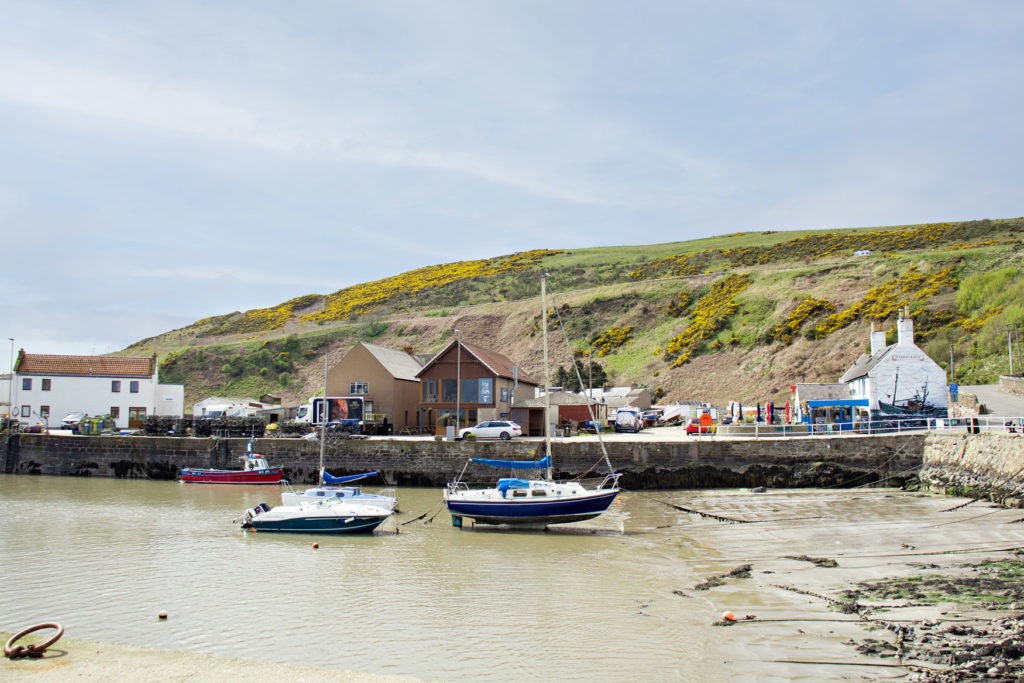 Stroll Along Gourdon Harbour
Begin your adventure with a leisurely walk along the bustling Gourdon Harbour. Watch as colourful fishing boats bob on the shimmering waters and experience the lively atmosphere as local fishermen bring in their daily catch. Immerse yourself in the village's maritime history and admire the rugged beauty of the coastline, with breathtaking views that will leave you in awe.
Sample Fresh Seafood Delights
Gourdon is renowned for its exceptional seafood, and no visit is complete without savouring the local culinary delights. Indulge in the freshest fish and chips you'll ever taste at the Quayside Restaurant & Fish Bar or treat yourself to a drink or cosy meal at the Harbour Bar. If you're in the mood for cooking at home, pick up some of the freshest seafood at Stephen's Fish Merchants. With a mouthwatering array of options, Gourdon promises a great meal to enjoy with all the family.
Visit The Maggie Law Maritime Museum
For an insight into Gourdon's seafaring past, make sure to explore the Maggie Law Maritime Museum located within the village. Discover exhibits showcasing the maritime history of the region, including displays on shipbuilding, fishing traditions, and the lives of local fishermen. Engage with interactive exhibits, browse historical artefacts, and gain a deeper appreciation for the village's connection to the sea.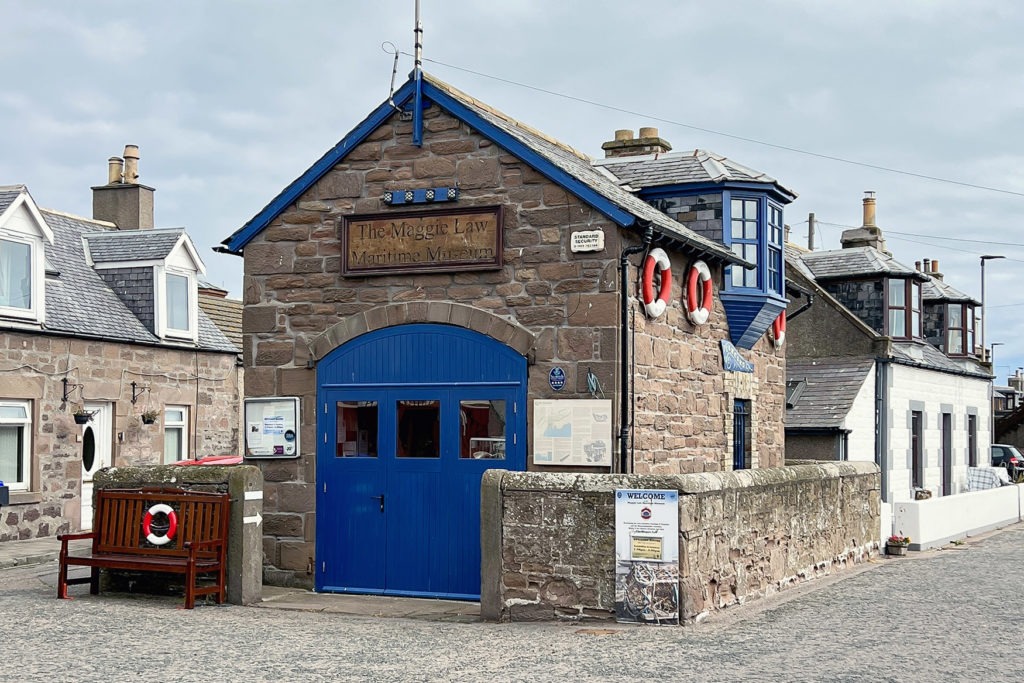 Explore Dunnottar Castle
A short distance from Gourdon, the iconic Dunnottar Castle stands atop a dramatic cliff overlooking the North Sea. Take a trip back in time as you wander through the castle ruins, which have witnessed countless battles and sieges throughout history. Marvel at the breathtaking views and let your imagination soar as you soak in the romantic ambiance of this stunning fortress.
Embark on Coastal Walks
Gourdon is an ideal base for embarking on scenic coastal walks, allowing you to appreciate the region's natural beauty. The picturesque coastal path will lead you to charming neighbouring villages like Inverbervie or Johnshaven, offering panoramic vistas and a chance to encounter wildlife along the way. Capture the rugged charm of the Scottish coastline and create memories that will last a lifetime.
Enjoy Outdoor Activities
Nature enthusiasts will find plenty of opportunities to enjoy the great outdoors in Gourdon. From fishing excursions and boat trips to kayaking and wildlife spotting, there is an array of activities to suit every interest. Enjoy learning a new skill and the feeling of the open water from activities at Sup2Summit. Feel the thrill of reeling in your own catch, spot seals basking in the sun, or simply relax on a scenic boat ride and let the sea breeze invigorate your senses. If you're a nature enthusiast or keen bird watcher, Fowlsheugh Nature Reserve offers a wife range of seasonal opportunities to spot some of the most wonderful wildlife, including puffins! If you're lucky, you may even spot some grey seals and dolphins in the water.
---
Gourdon, Scotland, may be a hidden gem, but it shines brightly for those seeking a unique coastal experience. From its charming harbour and fresh seafood to its fascinating history and breath-taking natural beauty, Gourdon offers a multitude of attractions for visitors of all ages and interests.