From our new home developments to bespoke builds, we've been proud to work alongside Crawford Architecture over the last 10 years. We value both their expertise and advice, so were pleased that they agreed for us to interview them as the first of our guest blogs.
In this guest blog, you'll find a little more about the business, and design, from Kevin Crawford, Director of Crawford Architecture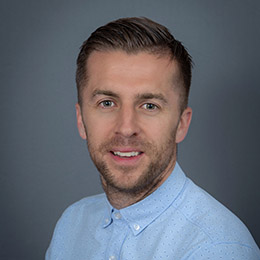 Tell us a little bit about your business. What inspired you to start it and how has it developed?
My dad, John, founded the business 31 years ago. Our grandad, his dad, had a joinery business where he first saw how the construction business worked. He opened his first office on the high street in Montrose and after a second office move, we're now located in our current building at 72 New Wynd, Montrose.
While there was never any pressure to follow in the family footsteps, I remember being around 14 years old and coming into the office after school or during holidays. From photocopying to emptying bins and making coffee, I always enjoyed helping out round the office and it helped me get an understanding of what the business did. If I didn't make it as a footballer then I knew what i wanted to do ;0).
As luck would have it, the football career didn't come to fruition and I went on to study a BSc Honours in Architectural Technology at the Robert Gordon University (RGU).
While I was quickly learning the theory at university, I felt that some of it was far from the real architectural work that I'd seen Dad working on after uni and between terms. For example I'd be learning the theory around grass roofs in London but it lacked some of the reality of being able to understand extensions and new home builds in rural settings.
I wanted to gain more work experience and so after my degree, I decided to join the business and get more hands on experience.
Over the past 13 years, I have worked in the family business and I became a director in 2014. Dad and I have always worked well together and feel that we form a good partnership.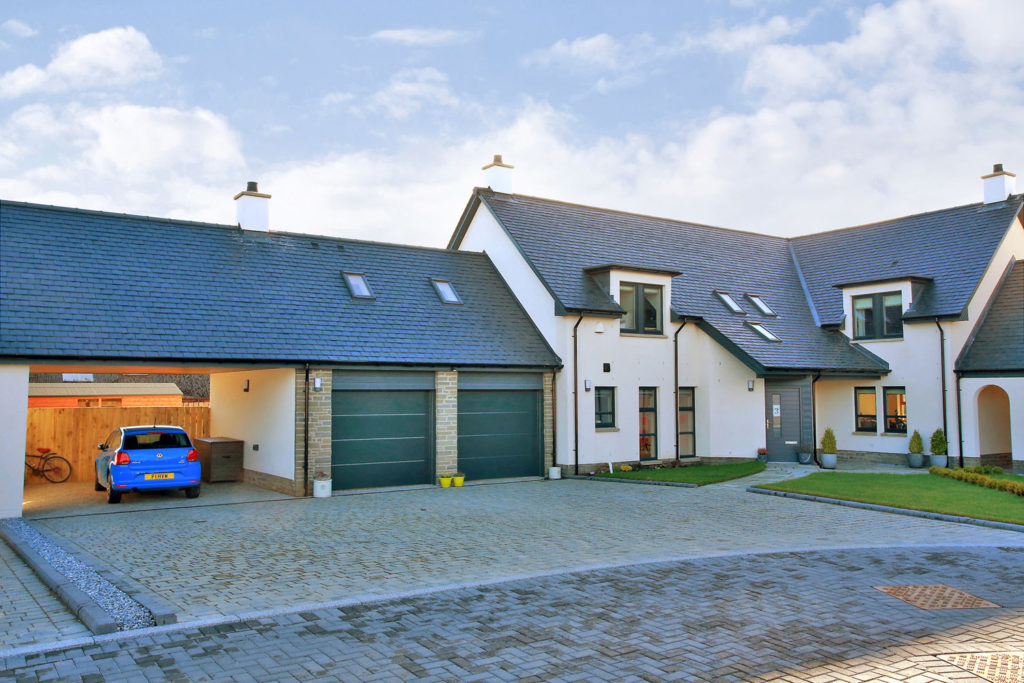 (The Green – Glithno. Nestled in an idyllic location on the Ury estate, just three miles from the popular coastal town of Stonehaven, this development was finished to an exceptional standard. The Green comprised nine architect-designed houses, in four different styles.)

What do you enjoy most about what you do?
Clients often think I'm joking if I've met them on a Friday afternoon and say that I wish it wasn't the end of a working week as I'm so keen to get on with their design. But I really do enjoy my job and love every new project.
I guess I get a lot of satisfaction from seeing clients who are ultimately happy with the end product. There is something special about seeing and hearing their ideas and witnessing their reactions as we present it back to them with our 3d software.
I feel incredibly lucky to work with such a special team and we do our best to make working in the company a fun and rewarding role. We have an open plan office, with private rooms if you need quiet design time but we all get on so well which makes a huge difference not to just how we work but the ideas and designs that we present.
We are always trying to introduce new ideas and now isolate our 'Wednesday' time to make sure we have the space and enough time allocated to work fully on new designs or extensions. With our working days so varied, we make sure the team have at least one day per week where we limit interruptions to their day and can focus on specific client work for a longer period of time.
We love looking over your gallery, so many dream homes but also commercial properties and industrial too. What's your favourite type of property to design and why?
We have a wide range of projects which include Domestic, Commercial, Industrial and Agricultural buildings. Each individual has their own unique skills which we deploy on our projects but I would probably say my favourite would be designing a new house from scratch – it's always a great and rewarding challenge!
For me, when you design a new home, it's about flare, design and aesthetics aswell as practicalities and budget. I love helping bring all those things together for clients.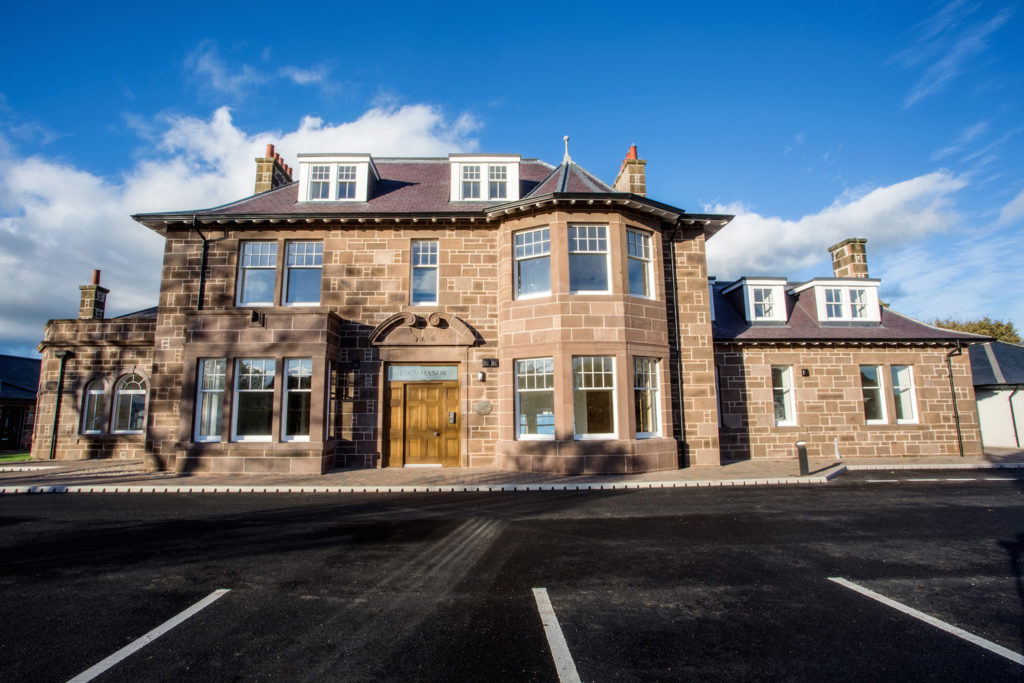 (Edenmanor – Stonehaven. You can read more about this development including the last available plots HERE).
Where do you get your inspiration from for your designs?
From client pictures of course ;0)
No seriously, people joke that we must get our inspiration from Grand Designs. More often that not you will find that most projects that are on Grand Designs are very expensive!
While I take inspiration from my own experience and the experience of our other team members, we do make sure we are up to date with developments in design. From the latest design magazines, google searches and websites such as Houzz and Pinterest.
It's amazing what ideas can come to mind, just by paying attention to my surroundings when out and about. While an overall new house design may catch my eye, it's those little details like style, shape and the look of different staircases for example that may inspire a future aspect of a build.
We also make use of the various exhibitions and CPD's but the real value comes from then bouncing ideas around with the team in our office. 

If you had to choose one building or home that you've worked on, which one has been your favourite and why?
It sounds like I'm avoiding answering this question, but it really is so hard to choose just one build/home. There really isn't one particular home or build that we've designed that I've not enjoyed working on and they are all unique in their own way.
Each build has is different in terms of scale, orientation, views, budget and brief.

What are the most common reason for properties get knocked back from the planning department?
In our experience, we've rarely had a submission refused by the planning department. We have a responsibility to advise clients on planning regulations and highlight any issues we foresee. Throughout the design process, we will ensure we have this in mind and so from the very start of our relationship with a client, we have the best chance to gain approval.
There is of course, the odd exception where we feel it complies with regulations but isn't approved. We recently had one case, which was refused twice but we were successful with our second appeal.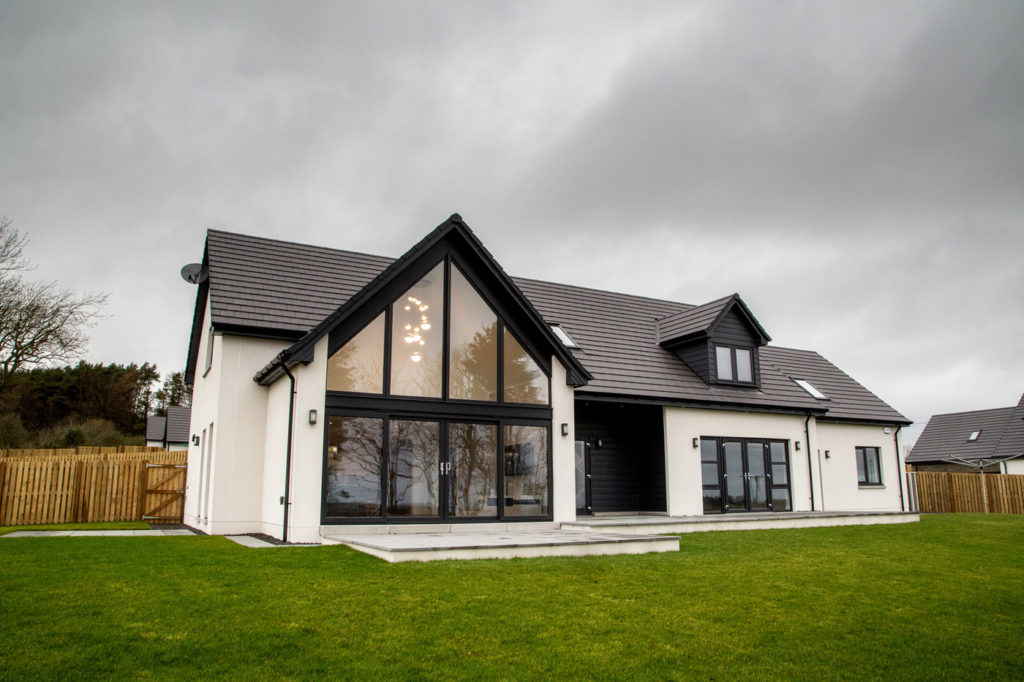 (Cairnwell, near Portlethen.)
What do you like to do for fun?
Spending downtime with my two boys Cammy and Charlie! Football is also a very big part of my daily life!
When it comes to work, we feel it is so important that everyone enjoys their job. Even though we spend a lot of time together working, we also do socialise as a team. We even have a list of activities for next year that we plan to work through together!

What would be your top three tips for anyone considering a self-build project?
Would it be wrong to say hire us and Fotheringham homes? No? Too biased!??
So my top tips would be:
Create a style gallery of images that you love. Whether it's Pinterest or a scrapbook of photos that you've taken and snippets from magazine, get out there and get inspired. It's always good to get a feel of what you like/dislike to kick start the project.
Don't forget to consider how you would use the house:

Do you have kids, or plan to have kids?
Are you a dog lover who'd love a doggy space allocated both internally and externally (outdoor tap wash area perhaps!)?
Do you use a front door or back door to enter the house
Practicalities – Do you really need a balcony off the master bedroom (e.g how often do you have a coffee on your own without the kids)? Is it practical with kids and dogs or just a 'dream' look.

Go and see examples. Seeing aspects of design in real life can more than aid with visualising a space and also gives you a chance to check out work by an architect or builder.
Related Content:
– Thinking about Building Your Own Home? A Step by Step Guide to the Home Building Process

What is your biggest challenge and how do you try and overcome it?
Communication, communication, communication.
It's not just the design process that requires careful communication so that we deliver to the clients needs. It's important for us to remember this at all times of the process.
For example it could be easy for us to pop a planning application in and then move onto the next project while we await a decision. But from a client perspective this is a long time to wait for any news at all and stressful too.
The overall project management can also be complex, dealing with multiple stakeholders and decision points. Ironically we find the design stage the most simple part of the process, it starts to require greater management when a number of consultants are brought into the project such as structural engineers and energy consultants.
We're extremely grateful to our partners, who we've built relationships with over time, as it makes this aspect of a self build so much easier to manage. Having great lines of communication with our partners ensures we strive to deliver within budget and time frames.
What's the most exciting thing on the horizon for the business?
The developments in 3D software and animation are completely changing how our clients can visualise their new homes. We have a range of software which allows clients to see our ideas in 3D and Photorealistic surroundings.
Are there any books or other resources you'd recommend to people who are considering extending or building their own house?
In this day and age, we find that our clients resort to Google and we do too! While our bookshelves are full of detailed design books, you can't fault researching specific aspects of design and features online.
Pinterest can be a fantastic resource if you love imagery too!
Where can we find you?
You can find the latest news and updates over on our facebook page here. But also can be reached via our website: http://www.crawfordarchitecture.co.uk/.
Crawford Architecture employs a team of 8 and is based in Montrose. They provide all forms of Architectural Services predominantly in the Aberdeen to Dundee area, though they do travel for clients across the UK and currently have projects in Dollar, Shetland, Orkney and Edinburgh to name a few.