Moving home is one of the biggest life decisions we make, so it's no surprise that most owners spend a significant amount of time researching the area to check that it's somewhere they'll be happy living. If you're thinking of buying a new home in Blairgowrie, then researching schools, healthcare and future housing developments will be top of your list.
But what about the day to day activities and experiences that will help you feel part of a community that you love?
The great news is that Blairgowrie has lots to offer, not just in the town itself but it's surrounding towns and glens. We've pulled together our favourite 24 things to do in and around Blairgowrie to help you start your adventures in the area once you've moved!
Ready to start exploring?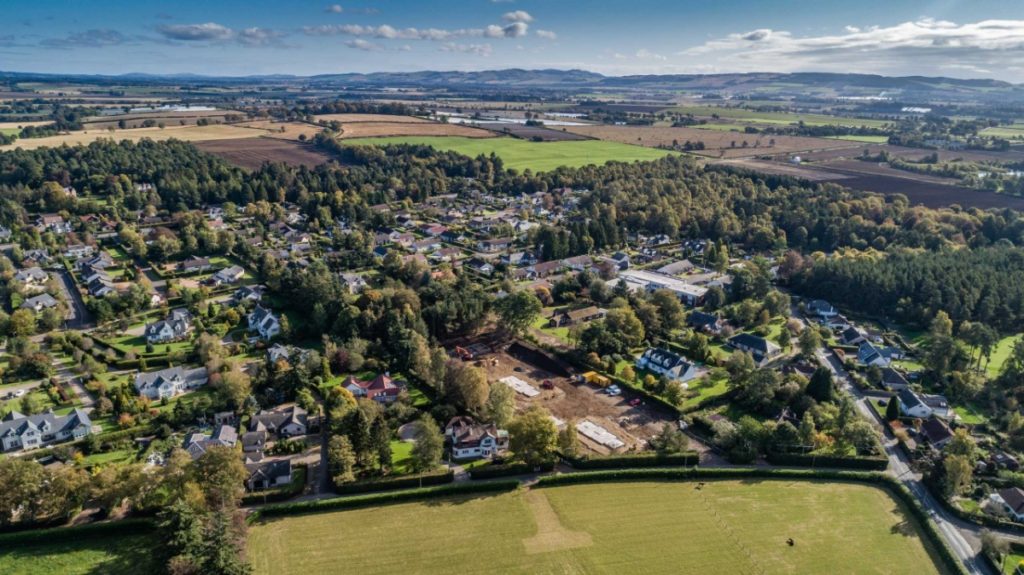 Buying a New Home in Blairgowrie? 24 Things to Do in and around Blairgowrie
#1 Cateran Trail
If you love the outdoors, you'll love being based so close to the Cateran Trail! The trail is a circular long distance walking route that straddles the border between Perthshire and Angus and takes in secluded Strathardle together with parts of Glenshee and Glen Isla. Taking its name from the marauding bands of cattle thieves known as Caterans which brought terror and bloodshed to these glens in times past, the landscapes are now a peaceful idyll.
While the route is 104km in total, taking 5 to 6 days, there are shorter sections which can be tackled over a period of time
For More Info – visit the walk highland website here.
#2 Wee Scottish Gallery & Tulloch
The Wee Scottish Gallery & Tulloch is a 'Braw Gift Shop' in the scottish glens run by Karen Appleyard Photography.
With fantastic trip advisor reviews, it is the perfect destination for long dog walks in the forest just behind the gallery and then great coffee and cake as a reward!
For More Info – visit the Wee Sottish Gallery Facebook page here.
#3 Blairgowrie Indy Cinema Group
Screenings take place once a month at Blairgowrie Town Hall at 4pm and 7pm. Doors open 30 minutes before the film starts.
For More Info – visit the Strathmore Screen website page here.
#4 Blairgowrie Community Market
Blairgowrie Community Market is held on the 4th Saturday of the Month from April to September in the Wellmeadow between 10am and 3pm.
There are up to 22 local producers at the market with a wide variety of fresh, seasonal produce to tempt your taste buds, fine local crafts and more. Plus a gazebo for demonstrations.
The market also has a Community Information Point where information on a wide range of local community initiatives is available.
For More Info – visit the Blairgowrie Community Market Facebook Group here.
#5 Blairgowrie and Rattray Arts Week
Launched in 2017, Blairgowrie and Rattray Arts Week (BRAW) is a week long festival for wellbeing, arts, crafs, music, drama, painting and much more.
For More Info – visit the BRAW website here.
#6 Meigle Sculptured Stone Museum
The Meigle Sculptured Stone Museum displays 26 Pictish carved stones dating from the late 8th century to the late 10th century.
The museum, based in a former schoolhouse, has an impressive collection of Pictish carved sculpture including cross slabs, recumbent gravestones, rare architectural fragments and a hogback stone. The museum backs onto the graveyard where most of the stones were found.
For More Info – visit the Historic Environment website here.
#7 Blair Castle and Hercules Gardens
Just a short drive from Blairgowrie and located within the Cairngorms National Park in Highland Perthshire; Atholl Estates offers a wide range of activities for visitors wanting to explore the beauty and history of rural Scotland.
As well as Castle tours and tranquil walks around the Gardens, walkers and cyclists have 30 miles of waymarked trails to explore…or if you're not feeling so energetic, you might fancy a Land Rover Safari or Vintage Tractor tour. For the animal lovers, they have Pony Trekking and a Ranger Service holds events throughout the year to learn about the wildlife around the estate.
For More Info – visit the Atholl Estates website here.
#8 Outdoor Explore
Passionate about the outdoors?
Outdoor Explore provides tailored kayak tours on lochs, rivers & sea in Central Scotland. They also offer other experiences such as private archery events, stand up paddle boarding, mountain biking guiding, walking tours, first aid courses & paddle sport courses.
For More Info – visit the Outdoor Explore website here.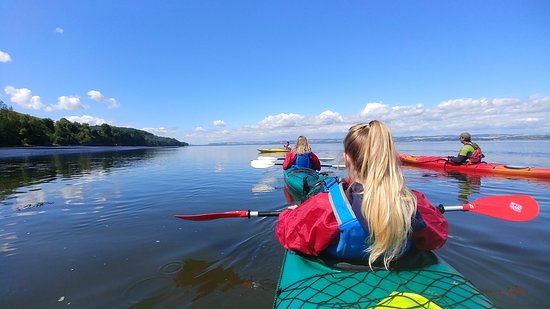 #10 Bowland Trails
Bowland trails is not only a school of excellence for training & improving sled dog teams, but a place where you can experience the thrill of mushing with an exhilarating husky ride. Or you can opt for a full hands on Husky experience over one or two days with our multiple championship winning Satanta Siberian Huskies.
For More Info – visit the Bowland Trails website here.
#11 Skate Park
Do you have a budding skateboarder in your family? Blairgowrie is home to a free skate park, perfect for practising those moves!
For More Info – visit the Skateboard Scotland website here
#12 Cargills Restaurant and Bistro
Great food and local eateries are normally high on the research list when moving home! How else will you get through that mountain of boxes to unpack?
The Perthshire Larder recently featured Cargills:
"Located in a tucked-away courtyard close to the riverside in the heart of Blairgowrie, Cargill's provides an extensive and satisfying choice of well-cooked meat and fish dishes with a fairly traditional slant. The sourcing favours the Perthshire countryside – for game in particular, and local mushrooms – and Scottish seas. Both a sizeable menu and decent specials board are available lunch and evening, while an enthusiastic team along with an owner-chef ensure good, reliable standards are maintained."
For More Info – with over 499 reviews visit their trip advisor ratings page here.
#13 Raptor World
Raptor World was established in 1993 by its partners Stewart and Kirsten Miller who are leaders in their field having had over four decades of experience working with birds of prey and in the tourism industry.
They offer a range of centre based bird of prey experiences. These give you the opportunity for a real 'hands on' activity handling and flying the birds, and can also provide bespoke activities.
For More Info – visit the Raptor World website here.
#14 Persie Distillery
If you'd like to pop in for a quick visit, you can stop by anytime between 12 noon and 6pm from Saturday to Thursday. Rumour has it that there is always have free samples on the go so you can try before you buy!
Or, if you're after the full works, you might prefer to book a 'liquid tour' in advance. This means you can enjoy a gin flight of Persie expressions in the distillery tasting room – followed by special editions or cocktail samples – for £15 per head. You can hear all about the backstory of Persie Gin, the botanicals, the process and the brand, then have a tour of where the magic happens. This tends to last about an hour and a half.
For More Info – visit the Persie Distillery website here.
#15 Alyth Cycles
As well as providing bicycle sales and repairs, Alyth Cycles offer bicycles for hire so that you can get out and explore the area.
Alyth is part of a group of small towns in eastern Perthshire, each with a rich and diverse history and connected by small, quiet roads perfect for visiting by bike. Spend a few days touring the scenic countryside on well maintained, comfortable bikes that will take you to castles, tea rooms, beautiful lochs and through the lower Glens of the Cairngorms national park.
Thrill seekers and families alike will find excitement and fun at Alyth Bike Park, a hand built "blue" downhill trail with berms, rollers and jumps.
For More Info – visit the Alyth Cycles website here.
#16 Glenshee Snowsports Centre
As one of the closest towns to Glenshee, Blairgowrie is perfectly situated to make the most of snowsports on offer at Glenshee. As the largest ski centre in Scotland, the resort covers 790 hectares and has 40 km of pisted runs graded as 8 Greens, 13 Blues, 13 Reds and 2 Blacks. There are three chairlifts, three T-bar lifts, and the remaining sixteen are button lifts, mostly of the Poma type.
Don't forget that Glenshee is just as spectacular without snow. Make the most of the cafe and mountain biking available outwith skiing season.
For More Info – visit the Glenshee Snowsports website here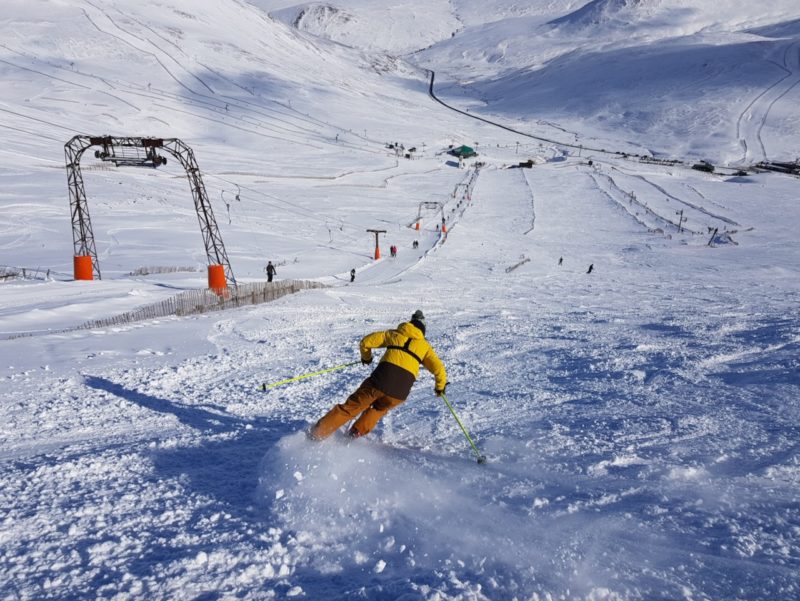 #17 Moyness Garden Nursery
Based in Perthshire, James McIntyre & Sons have been specialising in the production of soft fruit plants for over 60 years. They now produce over a million raspberry canes every year from 60 acres of ground located within the beautiful Strathmore valley, as well as growing other soft fruit plants on our nursery.
For More Info – visit the Visit Scotland website here.
#18 Dalmore Inn and Restaurant
Open from 10am to 9pm and situated just outside Blairgowrie, the Dalmore Inn takes great pride in sourcing fresh local ingredients to ensure their menu is varied and reflects their love of Scotland!
Their menu often includes pigeon, duck, grouse, quail and guinea fowl as well as beef, venison, hare and rabbit. To meet demands, since opening in 2009 they have added a Light Lunch and Steak Menu which both prove popular.
For More Info – visit the Dalmore Inn website here.
#19 Blairgowrie Tennis Club
All ages and standards of player are welcome at this Clubmark accredited club, where they have 5 polymeric courts available all year round.
They also welcome non-members on a pay and play basis.
For More Info – visit the Blairgowrie Tennis Club website here.
#20 Swimming Pool/Leisure Centre
Open 7 days a week, Live Active Blairgowrie provides a variety of sporting facilities with a pool, sportshall and a fitness gym.
For More Info – visit the Live Active website here.
#21 Active Kids Adventure
Situated just north of Perth, this is one adventure that's worth a slightly longer drive.
If you want your kids to have a good run around and play out in the fresh air in their Adventure Park, there is lots to do. They can also meet a variety of friendly farm animals or even Tractor Ted.
Lots to do indoors too with an under 7's Soft Play or bite to eat in their cafe.
For More Info – visit the Active Kids Adventure website here.
#22 Blairgowrie Rugby & Ale Festival
Blairgowrie RFC hold an Annual 10 aside rugby tournament and Annual Ale festival.
Normally held in August, expect a full day of music, entertainment, rugby and Ale!
For More Info – visit their Facebook Page here.
#23 Perth Racecourse
The award-winning Perth Racecourse offers one of Scotland's best days out as well as a unique venue for weddings, parties, events and conferences.
Open 365 days a year Perth Racecourse plays host outwith racing to over 120 events. You'll find an all year round calendar of events over on their website including race nights, ladies day and the annual Perth Festival.
For More Info – visit the Perth Racecourse website here.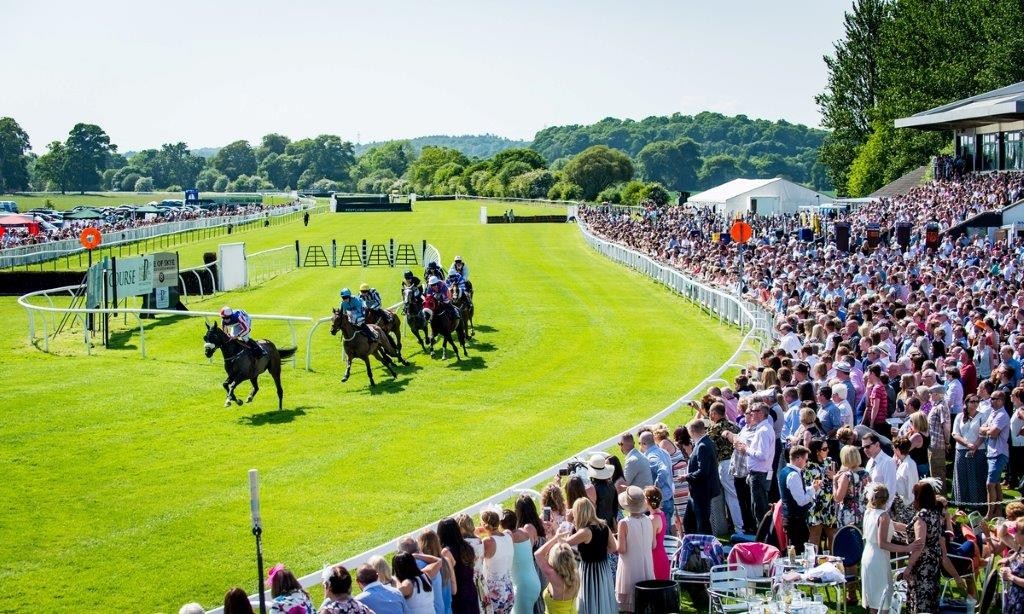 #24 Golf Courses
Renowned for amazing golf courses, any golf lover will enjoy the range of options available to them, all within a short drive!
These include:
Blairgowrie Golf Club
The Blairgowrie Golf Club is one of the UK's most highly regarded golf clubs, famous for its rich history and Championship golf courses.
The Club features the renowned Rosemount and Lansdowne Championship courses plus our majestic 9-hole course which are all set in heather lined avenues of pine and silver birch.
Founded as a private members' club in 1889, it is situated in the heart of the magnificent Perthshire countryside. All of their courses consistently feature in Scotland's Top 100 Golf Courses, so it's no wonder golf at Blairgowrie Golf Club is enjoyed by so many from near and far.
For More Info – visit the Blairgowrie Golf Club website here
Strathmore Golf Centre
Voted Scotland's best golf experience in 2016 and 2017,the Strathmore Golf Centre has something for everyone. They host an 18-hole Rannaleroch Course and the 9-hole Leitfie Links along with a 10 bay covered golf range.
For More Info – visit the Strathmore Golf Centre website here.
Dunkeld and Birnam Golf Club
The club was originally constituted in 1892, and the original course was designed by the legendary Old Tom Morris and situated in the village of Birnam.
The current course is often regarded as one of the most picturesque golf courses in Highland Perthshire. Officially opened in 1922 by Her Grace, The Duchess of Atholl, the course has a magnificent heathland setting on a hillside above the historic town of Dunkeld. The passing decades have seen many improvements made whilst retaining a unique local character.

For More Info – visit the Dunkeld and Birnam Golf Club website here.
GlenIsla Course – Alyth Golf Club
The Glenisla Course is a challenging 9 hole golf course. The highly complimented course design is credited to Tony Wardle, who has worked alongside Robert Trent Jones and Jack Nicklaus, incorporating terrain and natural hazards.
The course has a variety of holes which present different questions each time they are played.
For More Info – visit the Alyth Golf Club website here.
Still Looking for More Ideas of Things to Do in and Around Blairgowrie?
The great news is that there is lots more to explore in and around Blairgowrie and our list is just a sample of the activities and experiences on offer.
The Blairgowrie Advertiser is a great resource for upcoming events and local affairs. It's published weekly and you can find their Facebook Page Here.
Over To You
We'd love to know if we've included one of your favourites above or have you had a great day out locally that we've missed?
Jump into the comments and let us know.